Last night we dined on Lafayette's finest alligator, boudin, fish, and meatloaf. I had hoped to have beignets for dessert, but they weren't on the menu. The servers recommended we try Hub City Diner in the morning to get beignets.
Like every morning, Tom and I were up first, so we headed off to Hub City Diner for breakfast and beignets. Tom ordered the Popeye's Omelet, and I ordered the Diner's Breakfast (two eggs, homemade biscuit, bacon and diner browns (fried potatoes). The server asked if I wanted my biscuit split and grilled. Why not?
We both loved our food. They bake the bacon in the oven (the same way I do it), my eggs were perfectly over-medium, and the grilled biscuit had a sweet cornbread quality to it. We hoped to finish breakfast with beignets but strike two: Hub City Diner was all out of beignets! The former owner of Hub City (Jimmy Guidry) was doing rounds. He said he still liked to come in on the weekends and chat with everyone. He sat down with us chatted with us about the history of Lafayette, Hub City, and the Pelican Elvis named Pelvis, and we told him about our bike ride. He bikes himself, so we ended up chatting for about 20 minutes.
Before we left, we asked him for his recommendation on beignets. This was going to be our last shot before leaving Lafayette. Tom and I didn't strikeout but hit a homerun.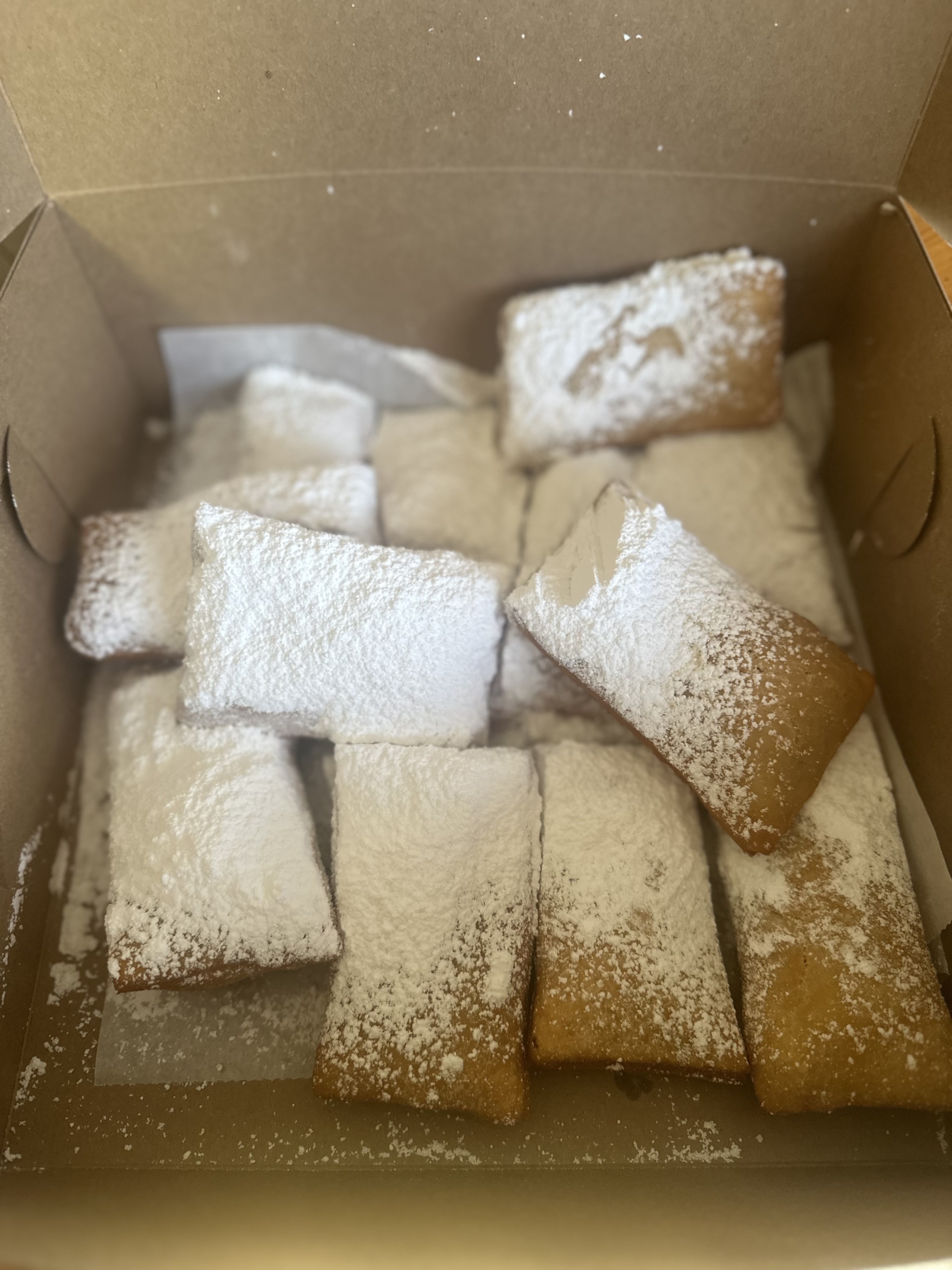 Tom and I each ate one while they were hot and brought the rest back to the RV along with some sandwiches for Kevin and Dave. The breakfast and beignets were the perfect fuel for our 83-mile ride to Gibson. We ended up taking the Old Spanish Trail and the Bayou Teche.
This route took us through some historic charming towns, but after the late start we didn't have much time to explore any of them.
We made good time today with a tailwind most of the day. We arrived at the RV sight and discovered this is our neighbor (less than 25 feet away in the water behind us).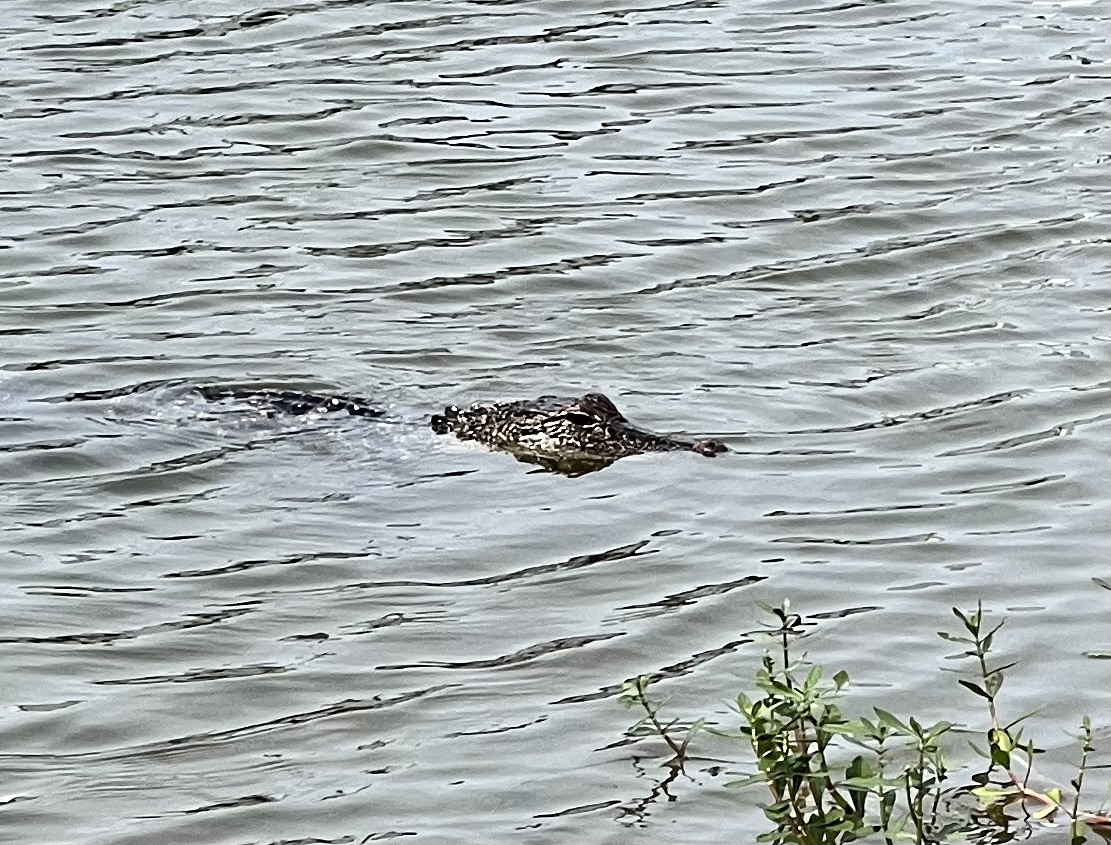 I think I'll stay in the RV.