The ferry that was not operating the past few days–and caused all yesterday's reroutes–is running again! 🤦‍♂️ Rutherford Beach is too far to make it by bike and still stay on schedule, so we decided to ride to Lacassine, Louisiana (about halfway to Lafayette, Louisiana). 
We crossed into Louisiana, which marks out fifth state on the Southern Tier.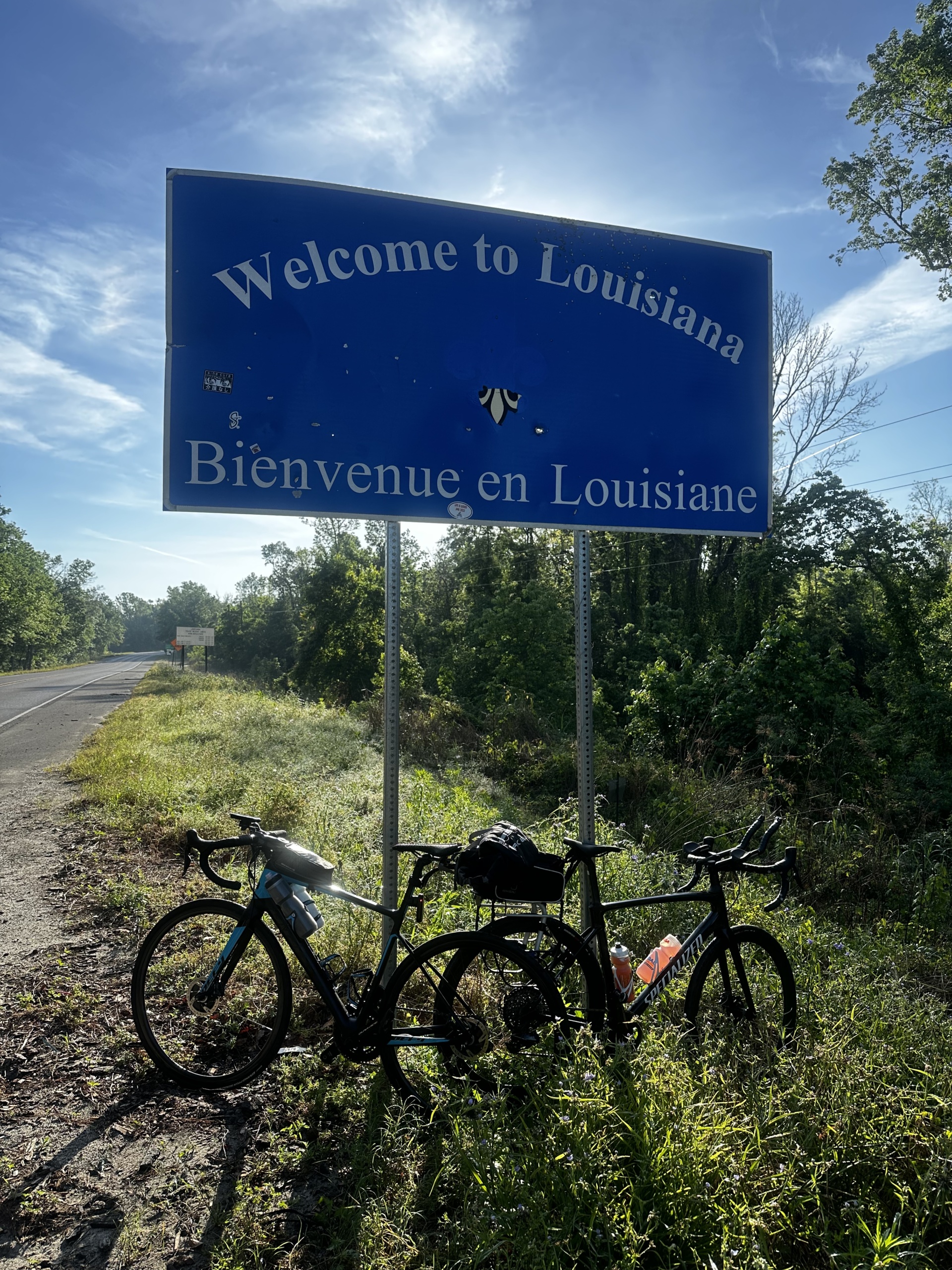 I also snapped a picture of the Welcome to Texas sign that wasn't on the road we used when riding into El Paso, Texas.
We met the Bronco at Lacassine. We loaded up the Bronco and headed to Rutherford Beach. It's nice to have the Bronco because it allows us to visit places that we otherwise couldn't see because of time or safety of the roads. We always have the Bronco drop us back off exactly where it picked us up, so we get to pedal every inch and mile from coast-to-coast.
All of us were glad we made the excursion to Rutherford Beach. The sand is packed hard enough that Kevin was able to drive the RV on to the beach. It's not every day you see a Class A beachfront. Everyone worked hard this week, and something about being on the beach makes all that hard work worth it. The weather was nice, the sun was shining, and everyone had the perfect opportunity to unwind.
Back on the bike tomorrow headed from Lacassine to Lafayette.