We broke 2,000 miles on our way into Gibson, Louisiana, but we must've been so focused on getting to New Orleans that we didn't notice until today. The leg of our journey today was from New Orleans, Louisiana to Bay St. Louis, Mississippi. Today marks the 39th day of Dave and my bicycle trip along the Southern Tier, and we have been riding for a total of 28 days. We have now covered 2,211 miles!
We left the RV site a little later today and had a relatively short ride of 18 miles to downtown New Orleans. As we set out from the RV site, we passed by the National World War II Museum. We also rode our bikes down historic Bourbon Street, which is never something I imagined ever doing. The street was bustling with activity (even at the early morning hours) and we could hear the sound of music and people chatting as we rode past the colorful buildings.
After leaving downtown New Orleans, we rode past NASA's Michoud Assembly Facility, which is known as America's Rocket Factory. It was exciting to see the facility, and we were amazed by the massive structures that we saw.
We also traversed many bridges that had little to no traffic or were abandoned, which made our ride peaceful and serene. One bridge leaving Louisiana was closed to vehicle traffic, which is always nice for us because then we get the road to ourselves for miles. The bridge had an incredible view of the surrounding landscape, and we stopped for a while to take it all in, drink some water, and eat a snack.
Finally, we made it to Mississippi, which is our sixth state on this journey.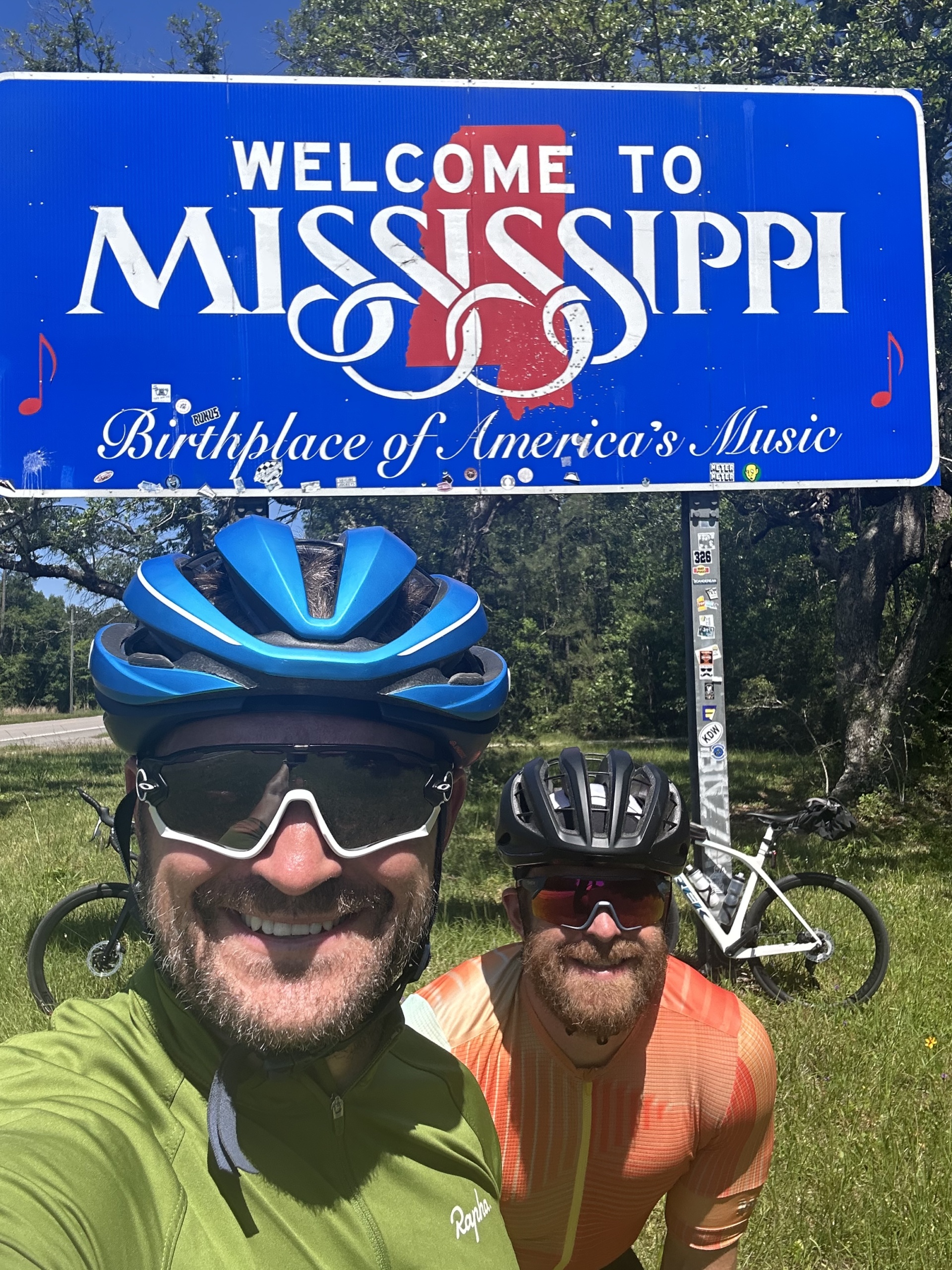 We were excited to get to the Gulf Coast, and we could feel the ocean breeze on our faces as we pedaled towards Bay St. Louis. The breeze was a welcome relief because the weather is getting hotter and more humid.