Our journey through Mississippi came and went (we only stayed one night) before we made it to our seventh state: Alabama.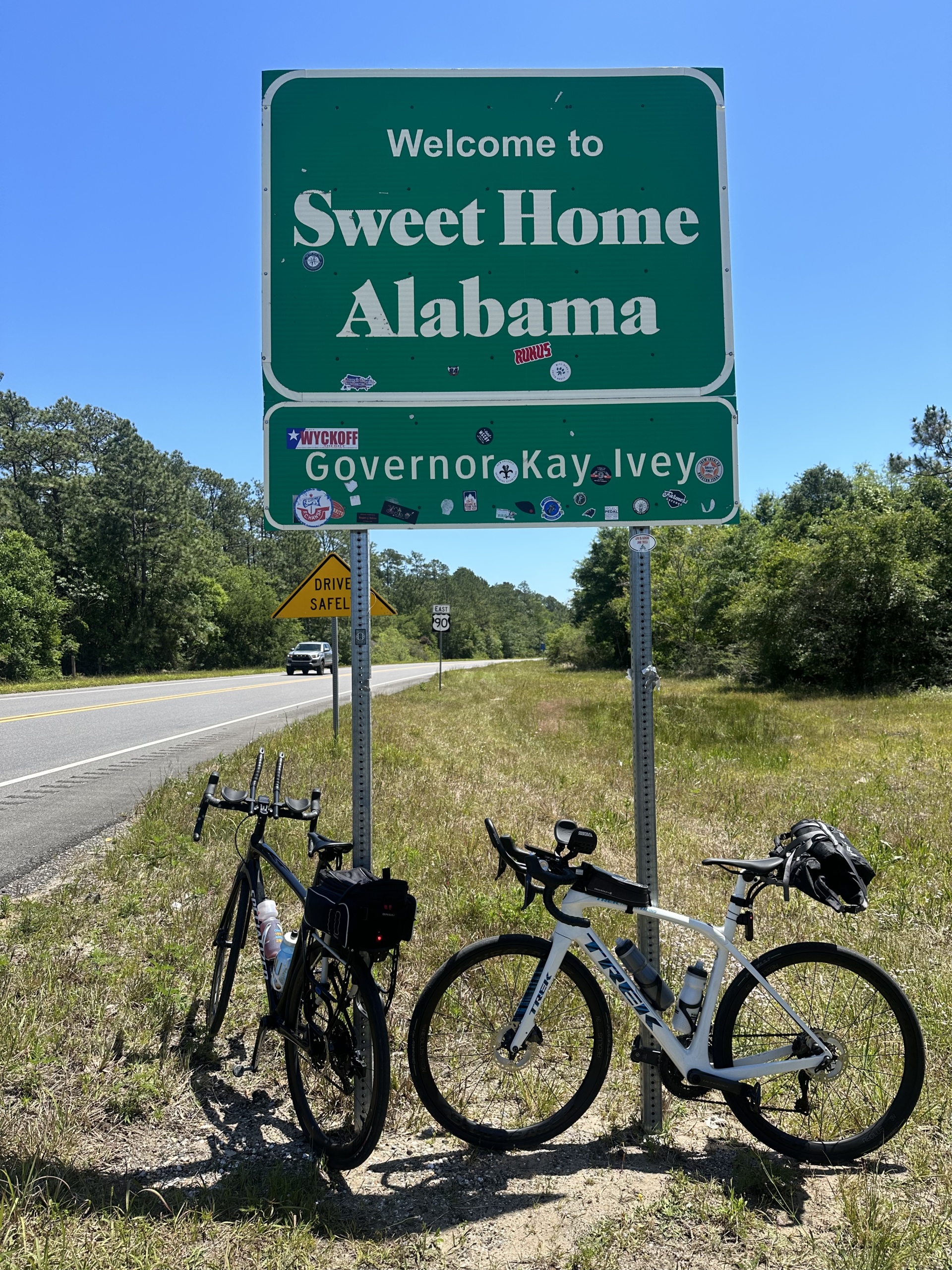 The bridges in Mississippi have been some of our nicest to traverse as they have dedicated walking/riding lanes, and these cool bronze plates along the whole span.
As the crow flies, we were only about 575 miles from home. This marks the shortest distance I have seen along our route, and it was fitting that I came across reminders of home on our ride.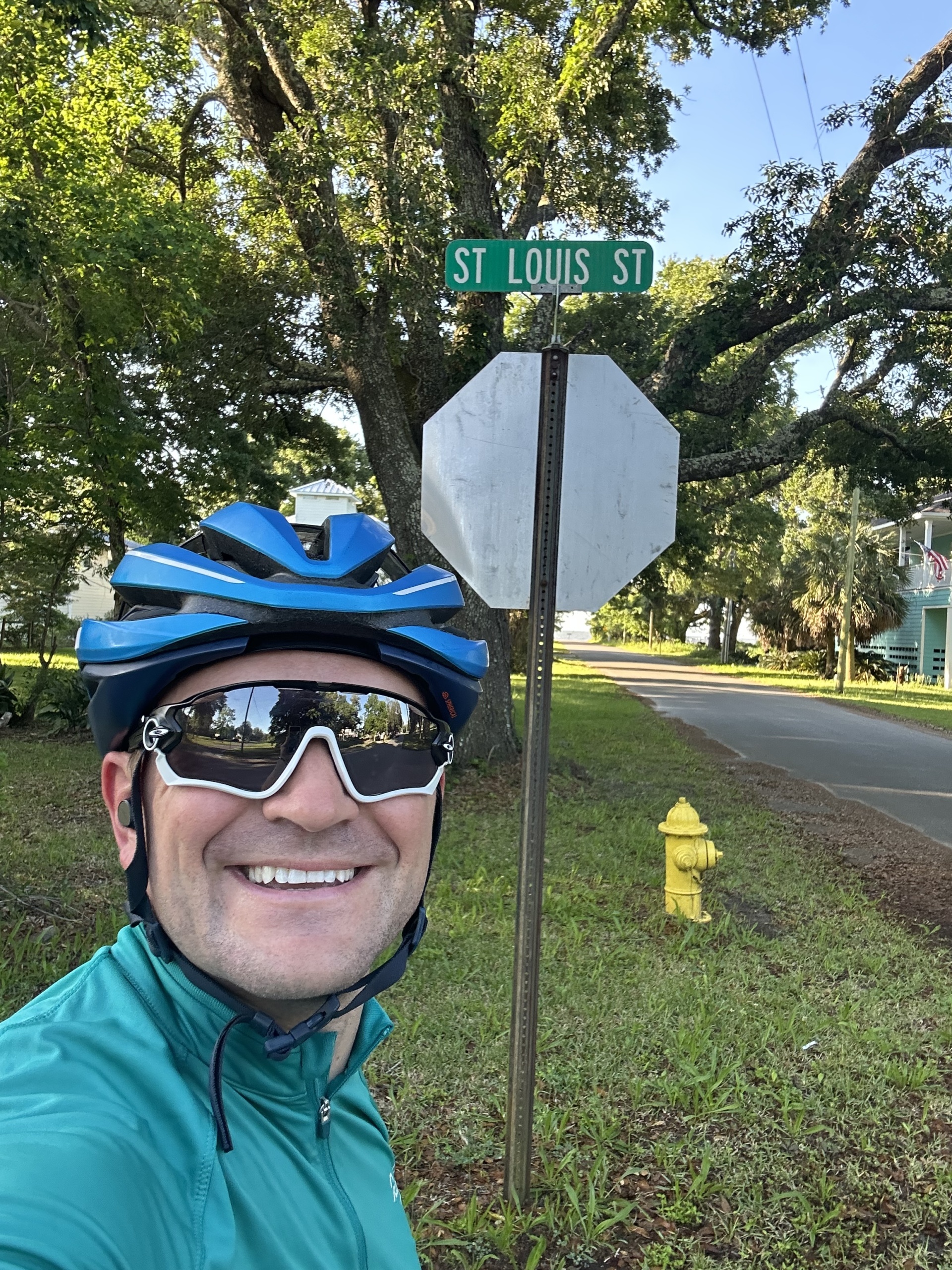 Although I am a fan of mountains (my wife would move us there if it was up to her), I'm a sucker for the beach, so I really enjoyed this ride which took us along the Gulf Coast.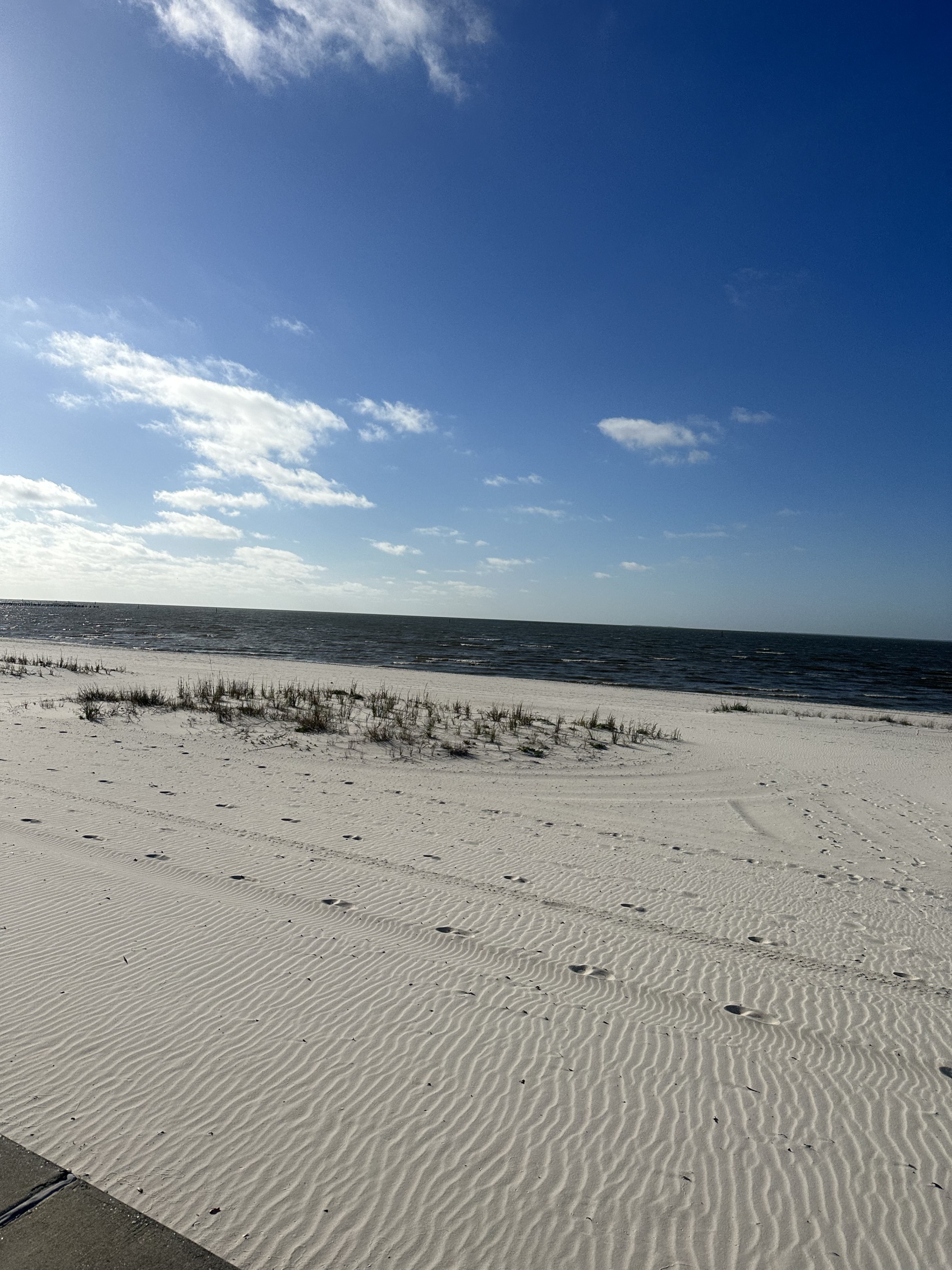 Two Mississippi Coast cities were voted the best Coastal Small Towns by USA Today readers. Ocean Springs was ranked No. 1, with Bay St. Louis right behind in the No. 2 spot. We started in Bay St. Louis today and rode through Ocean Springs on our way to Dauphin Island, Alabama. I definitely want to come back with my family to explore both of these neighboring towns.
Our original plan had us ending in Alabama Port, Alabama. Our SAG was running behind exploring historical sites of Alabama, including some Civil War battle sites. Rather than take some time off, Dave and I continued to ride to Dauphin Island, which pushed us just past the 100-mile mark and had us achieve our fifth full century ride.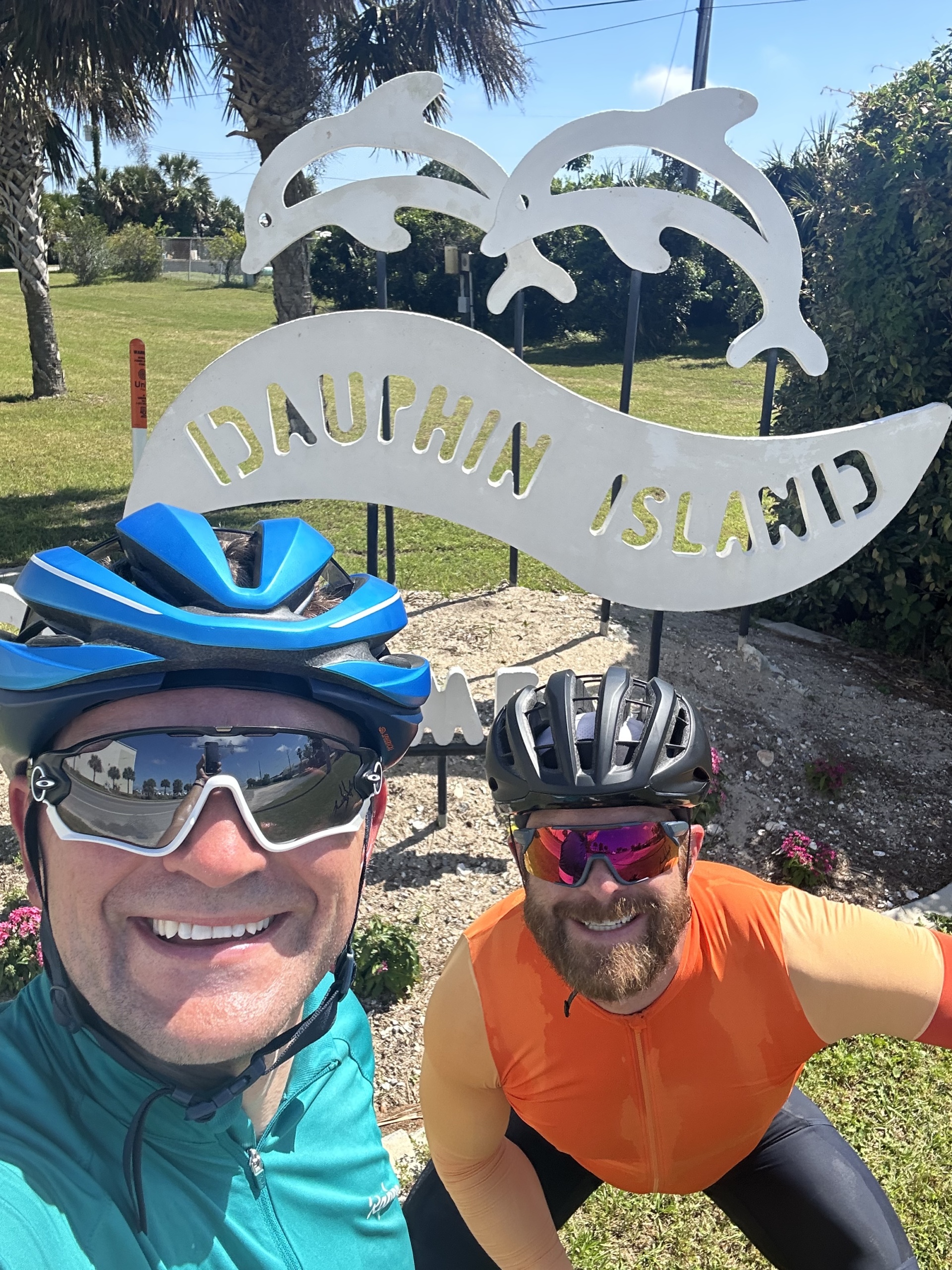 When we planned this trip, we had a fixed date that we had to end by, so our families could cheer us on at the finish line in St. Augustine Beach. To make sure we made it on time, we built in seven extra days in case of weather, injury, or mechanical issues. We haven't used any of those days yet. The hardest part about the trip for me is missing Erin, Eli, and Ivy, so we are going to use some of the extra (and now unneeded days) to visit with our families over the weekend. We will continue riding on April 24th, and head from Dauphin Island to Gulf Shores, Alabama.
Until then, safe travels and tailwinds!