Day 6 of cycling across the country on the Southern Tier was an exciting day for me. We started off in Eloy, AZ with a destination of Tucson, AZ, covering a total of 73 miles. We joke that this is a short distance after after covering 384 miles already, I was feeling a little worn out. However, I knew that the reward of being reunited with Erin, Eli, and Ivy in Tucson would make it all worth it.
Before we began our ride, we had breakfast with Tom and Kevin and had to say farewell to Kevin. He had to return home for a couple of weeks. We can't overstate how thankful we are for everything he has done to make this ride possible and for all the good times we shared with him each night  we hope to see him again shortly after Austin.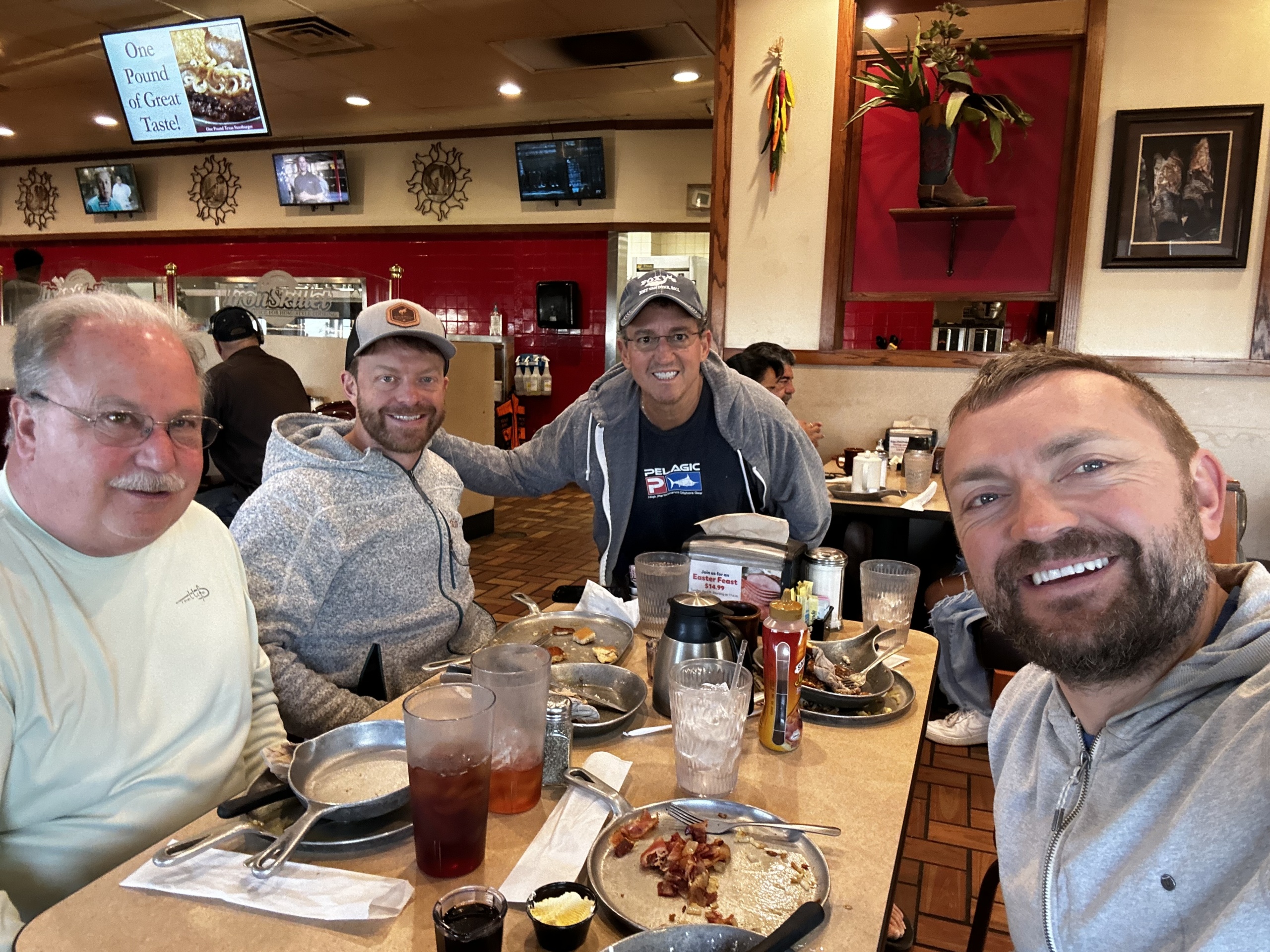 We are constantly told to stay safe as we ride  we take safe cycling seriously but it never hurts to also get a sign from above. I lost my dad, Barrett Rochman, two years ago and came across this sign early into our ride.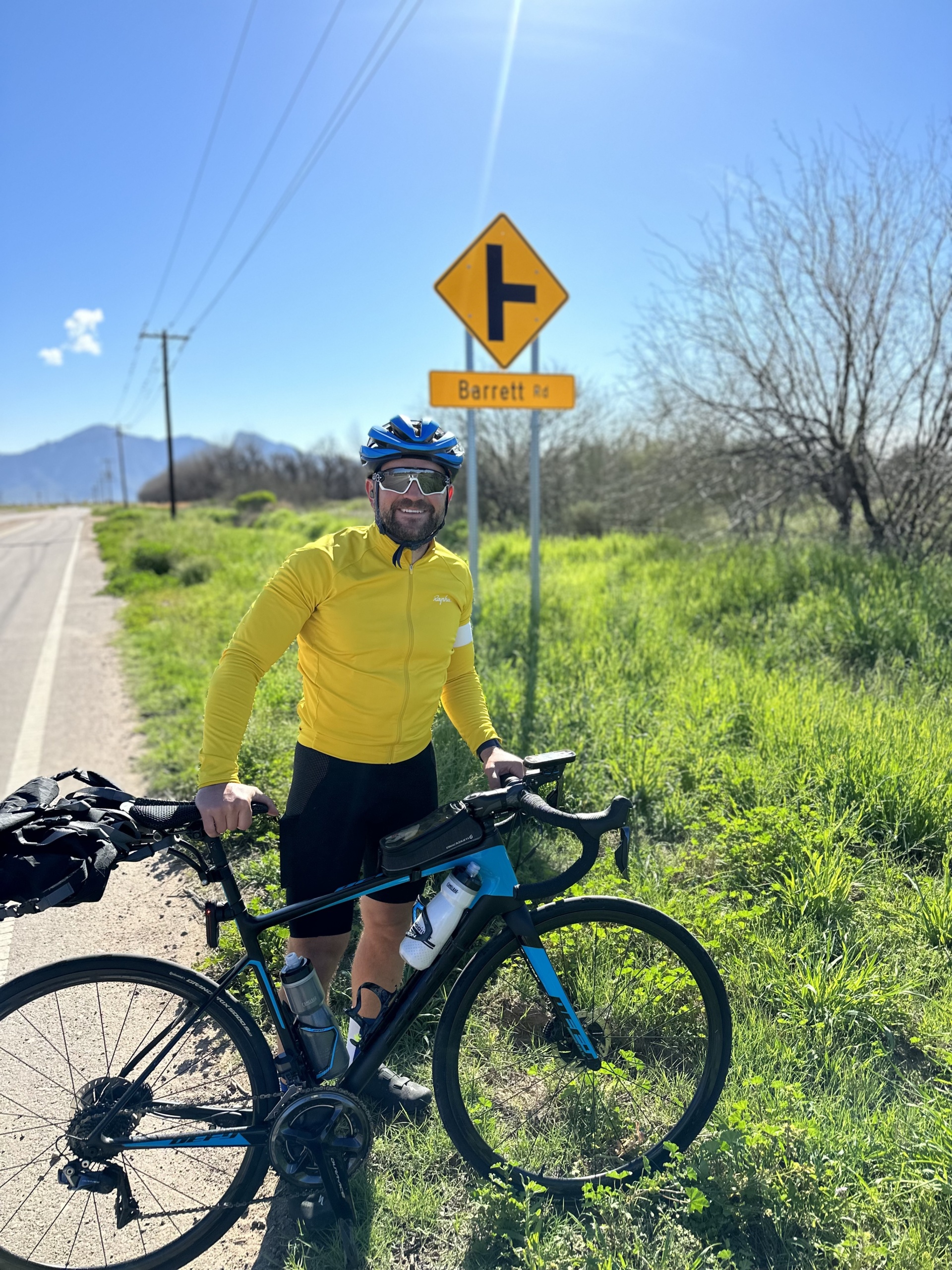 During our ride, I kept reminding myself that I had already come so far, and I had the strength to complete this next stretch of the journey. The ride started off relatively easy, with a few uphill sections, but nothing too challenging. The scenery was stunning, as always, with the Sonoran desert surrounding us on all sides. The weather was perfect, with the sun shining bright and a gentle breeze keeping us cool.
Despite the shorter distance, the ride to Tucson was not by without its challenges. We had to ride through some busy roads and navigate through traffic, which required extra attention and focus. We also faced some unexpected headwinds, which slowed us down and made the ride a little more difficult. The ride through Tucson, however, was mostly nice cycling trails.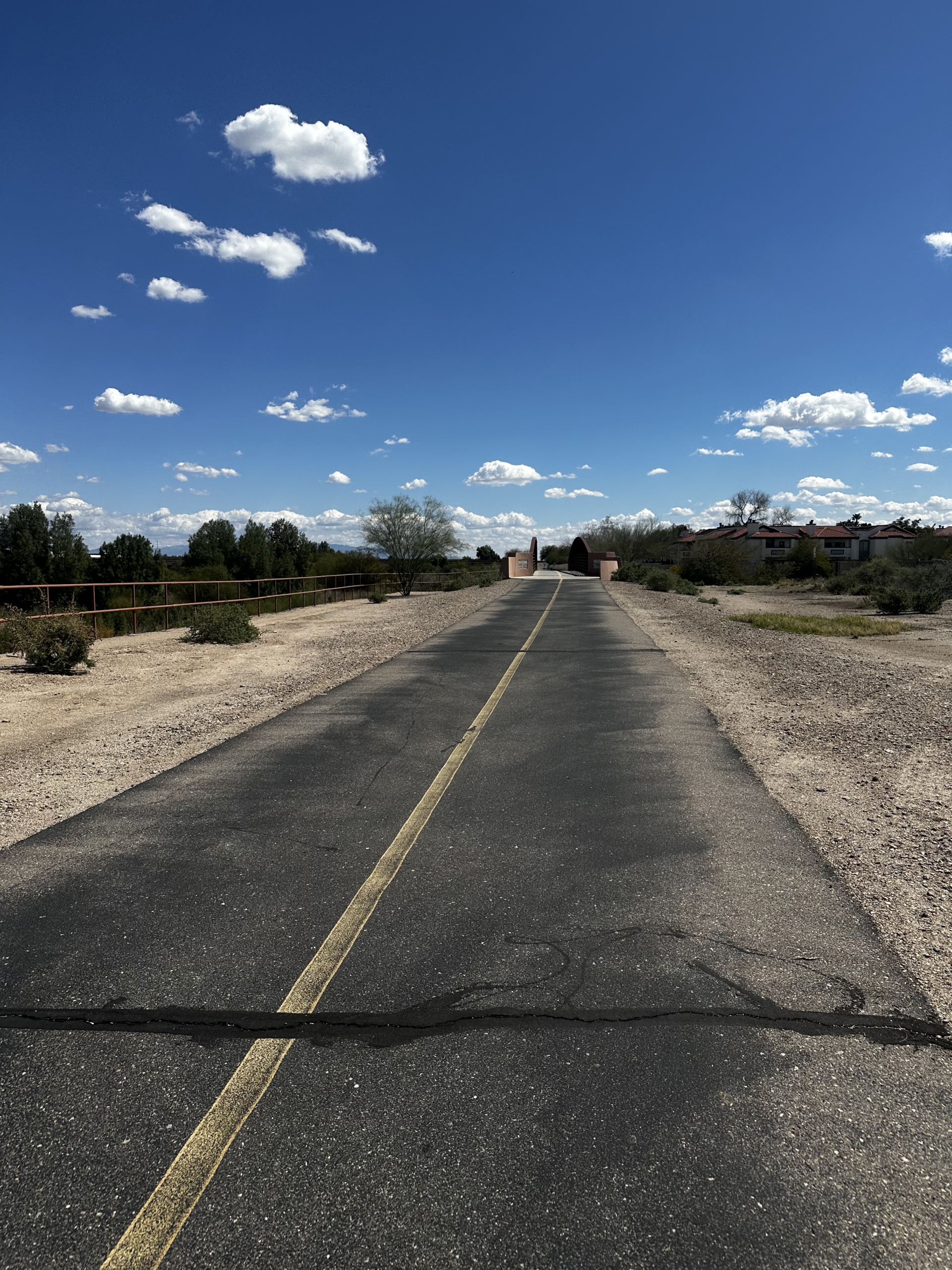 When we made it to the end of one of the trail sections, it had a neat counter showing the cyclists and pedestrians that have used it for that day and during the year.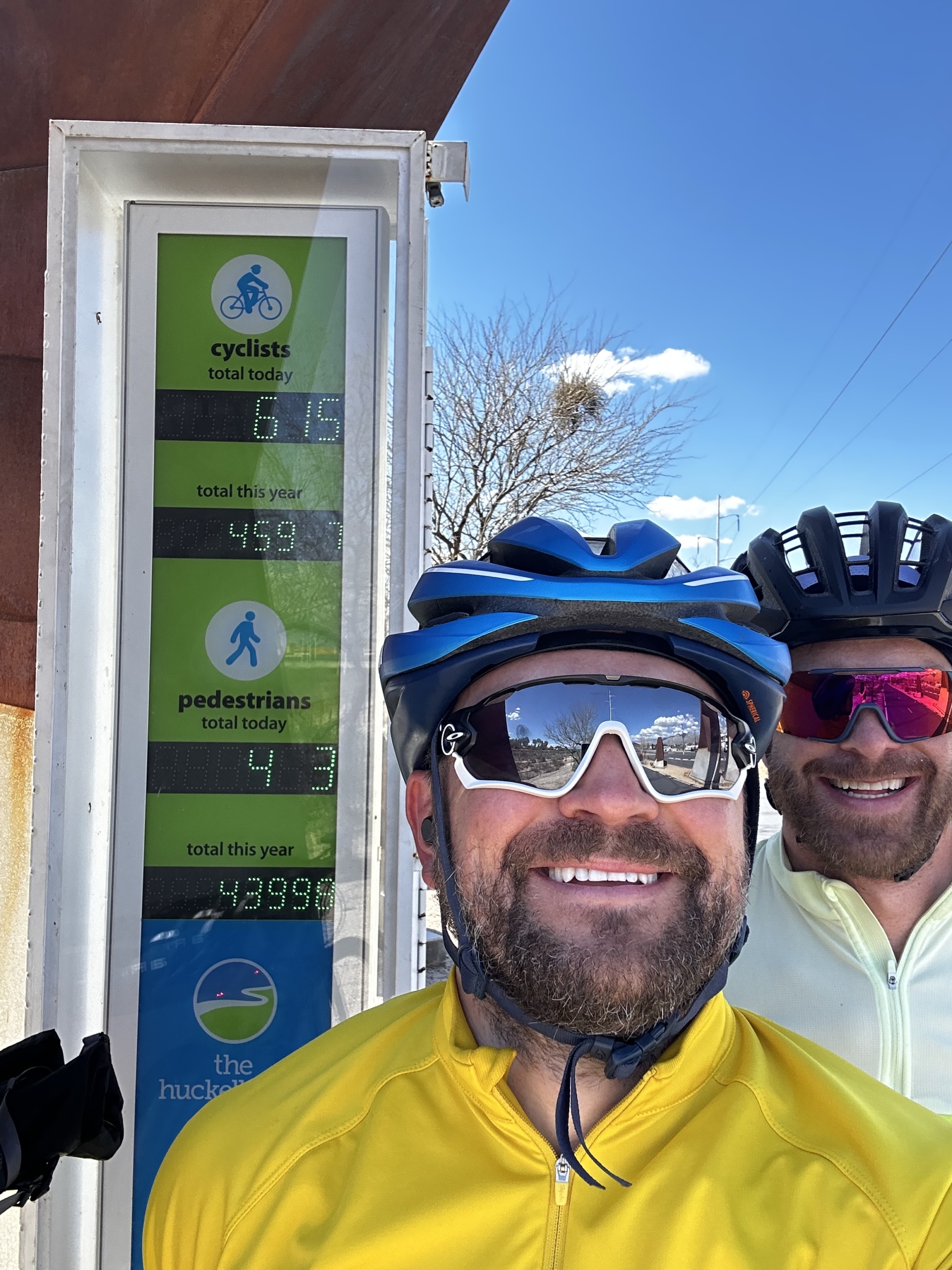 Hopefully through Roads to Giving, we can get those daily and yearly numbers higher!
As we got closer to Tucson, I kept reminding myself of the bigger picture. I had come so far, and I was so close to achieving my goal. And when we finally reached Tucson, I was overjoyed. Seeing my family made all the challenges of the journey disappear. We hugged and celebrated together, and I felt a sense of pride and accomplishment that is hard to put into words.
Cycling across the country on the Southern Tier has been an incredible journey so far, and day 6 was a perfect example of the highs and lows that come with this kind of adventure. But ultimately, the experience has been worth every challenge, every mile, and every drop of sweat. And being reunited with my family in Tucson was the perfect reward for all of it.