Hi, Erin here back for my Riding Day 2. Welp, yesterday just proved to be too much fun, so we decided why not keep riding along the beach again today?! Jesse and Dave could then continue to check off miles while weather was good, as the incoming storms are not looking great for their last week of riding.
We must have made it look like too much fun too because Jesse's sister, Corie, and SAG Rescue Team Member/RV Owner, Kevin, decided they would like to join us for the beautiful riding day as well! Corie and Kevin were able to rent e-bikes right outside the RV resort to keep up with us pedaling cyclists, and then off we went.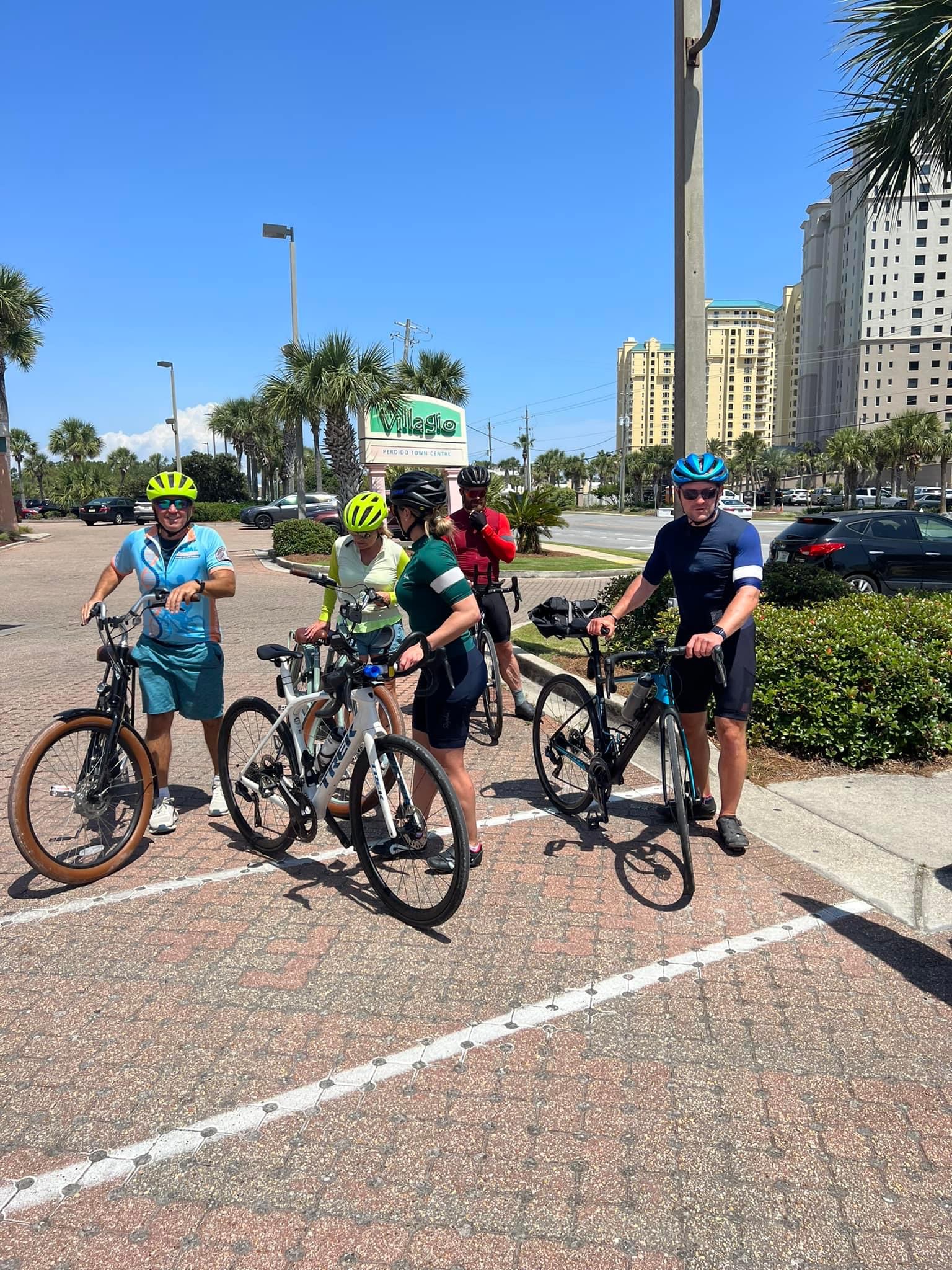 We rode around 5 miles from the campground to reach the Florida-Alabama state lines.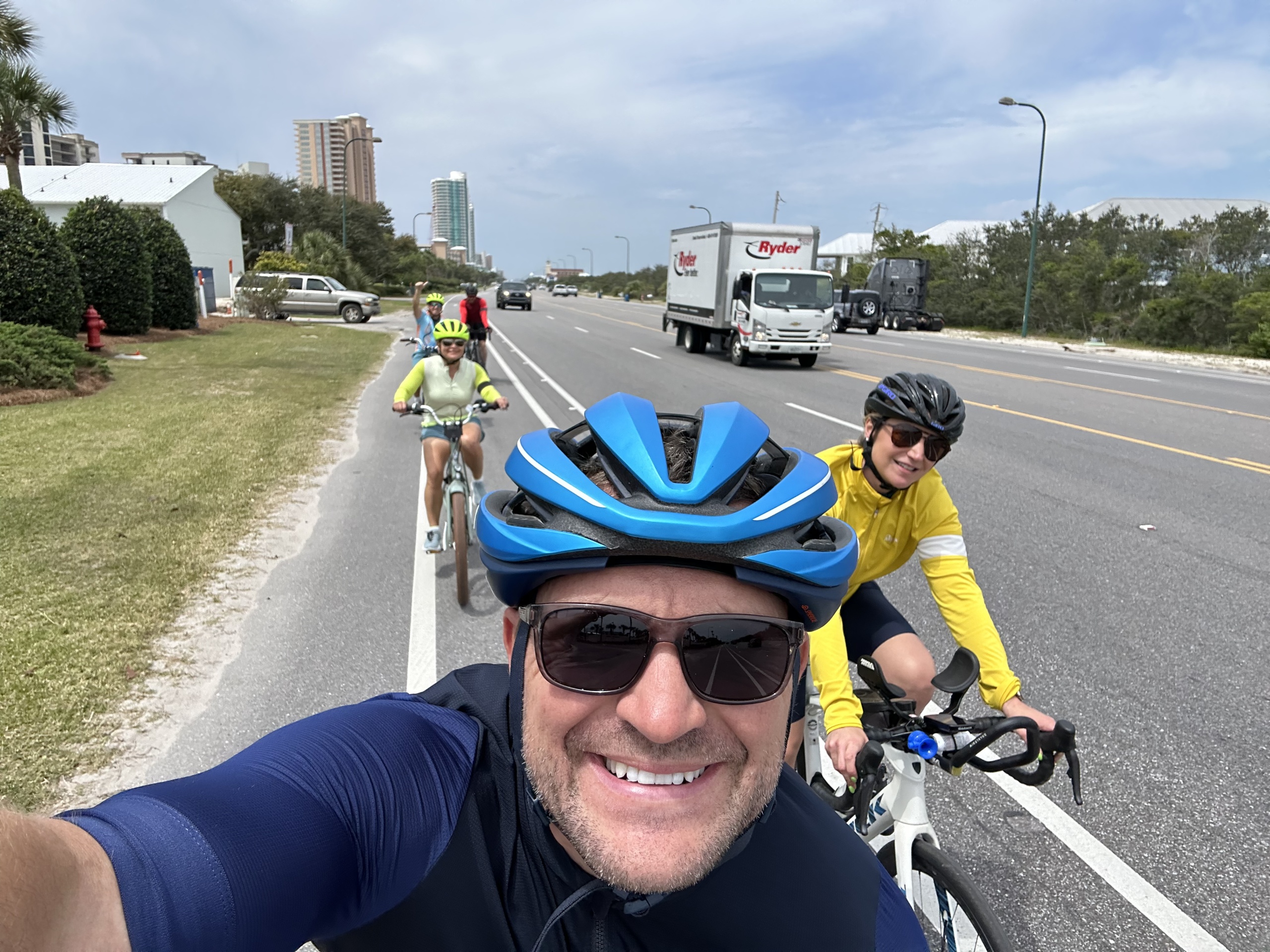 This was extra special and fun for Jesse because his sister lives in Florida and got to welcome him into her state, which is also Dave and Jesse's last state. We stopped to take their commemorative "Welcome to the State of" photos, and then we all had to check out the infamous Flora-Bama Lounge.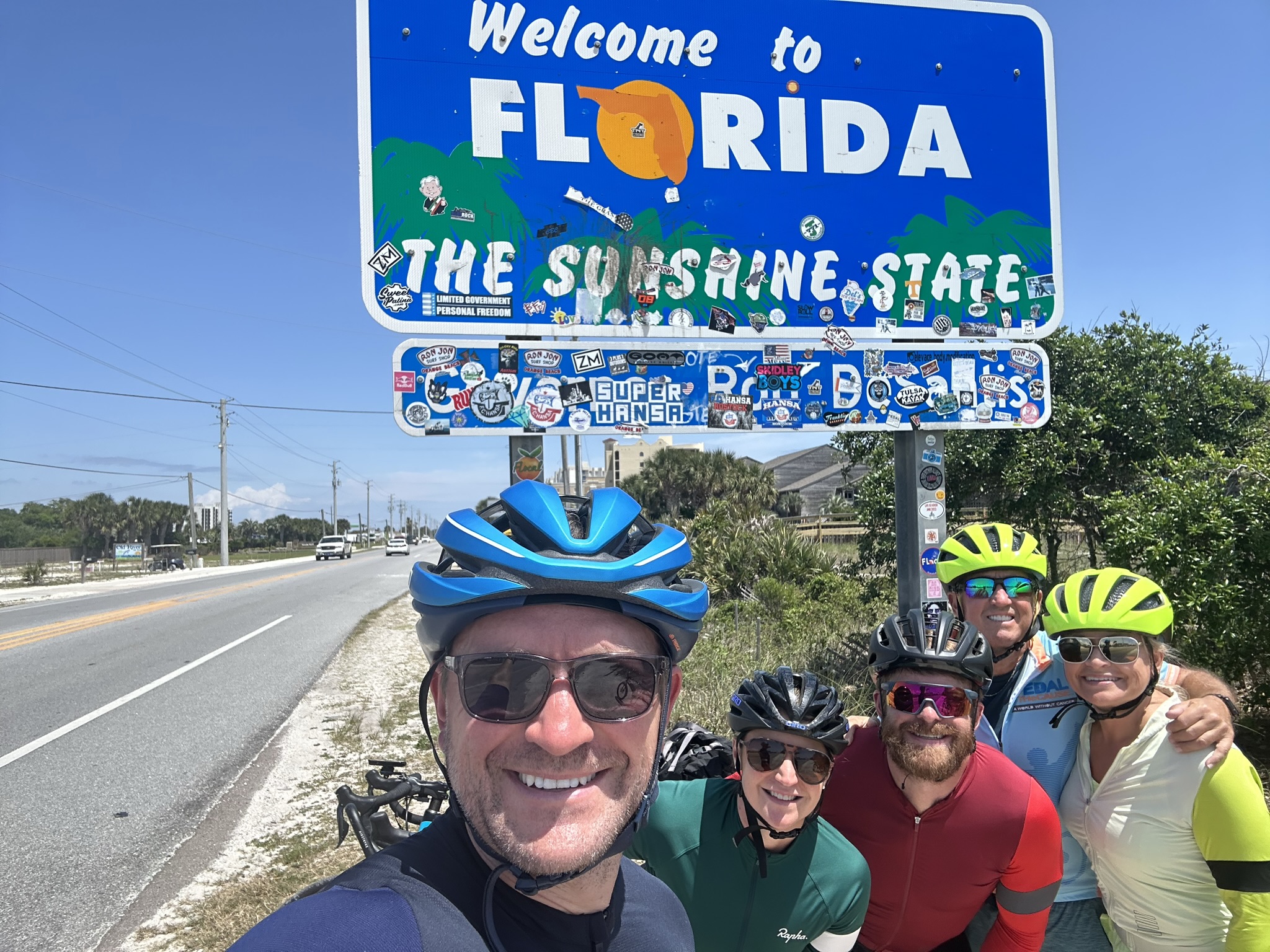 It's a three-story, wood plank building with several stages, and it hosts live music every day of the week. We took a little time to walk through and check out each stage, and then we all tried some of their famous oysters before heading back out on the bike. My dad was also tagging along in the Bronco since we were doing more of a leisure ride with stops planned for food and exploration.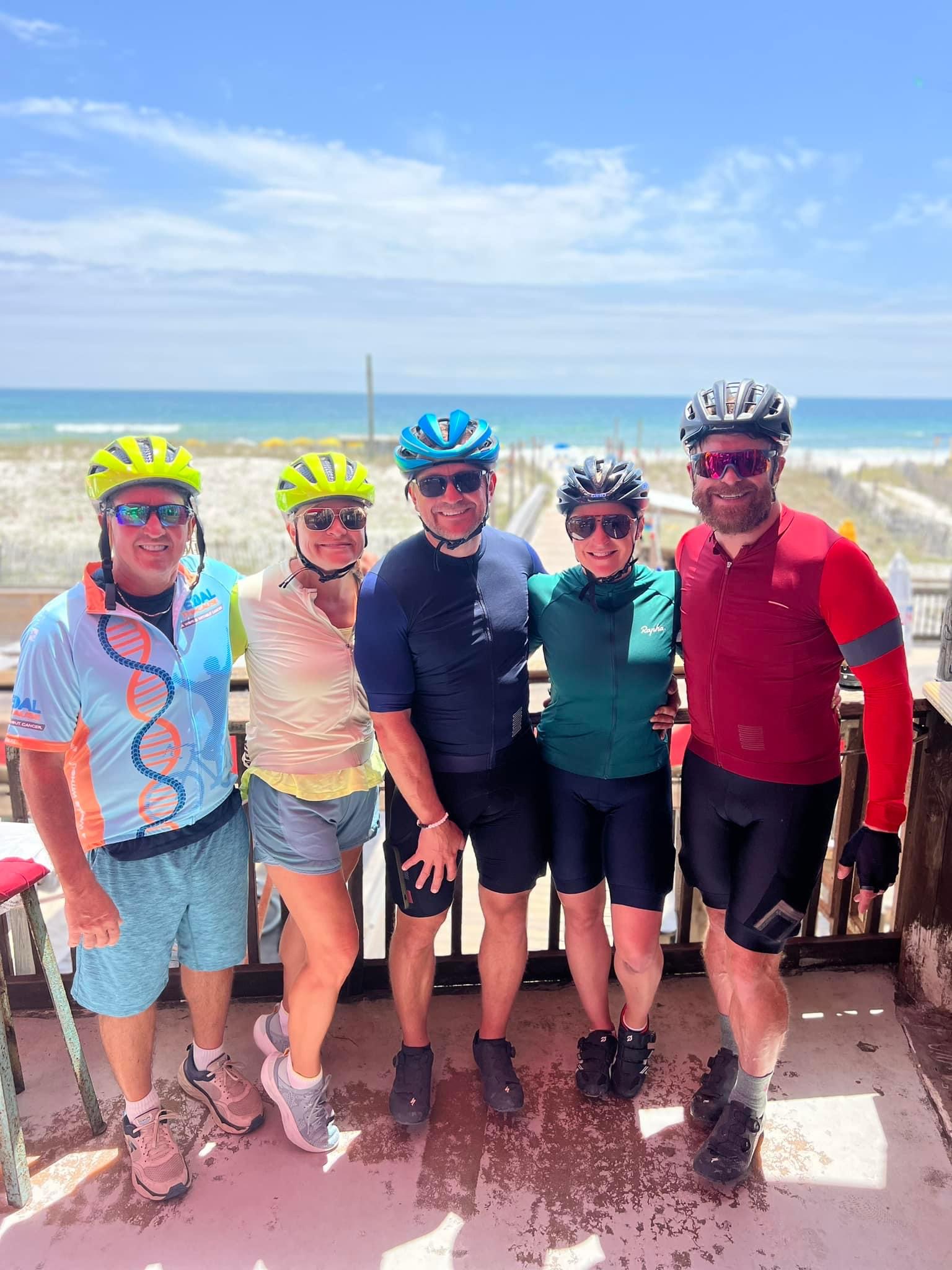 After Flora-Bama we rode 5 more miles to Perdido Key where we stopped at The Jellyfish Seafood Restaurant for some lunch. Kevin and Dave got even more oysters, while the rest of us switched to other seafood like sushi, fish tacos, fish dip, and crawfish. The food was great, the weather was perfect, and we had a great view of Perdido Key from the rooftop table.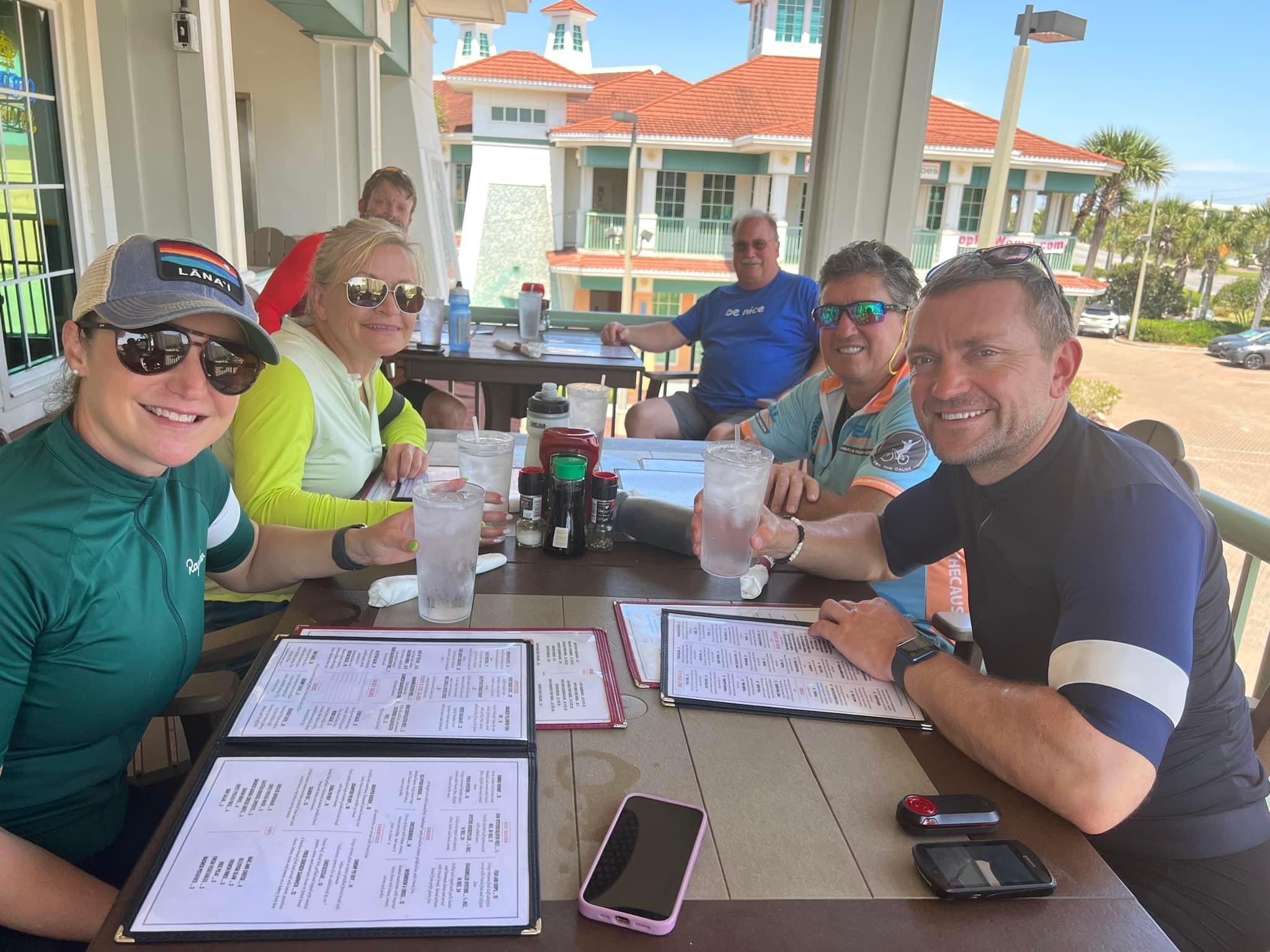 As with most of our meals this week, we all enjoyed listening to Dave, Jesse, and crew's stories from the road. They sure have experienced a lot together, and with all 4 of them in one RV, it sounds a lot like going back to college living conditions….so they've also learned A LOT about each other. Luckily, they all jive together very well and almost always turned to laughter when things don't go as expected. We laughed a TON this week hearing their stories.
When we left The Jellyfish Restaurant, we had just enough time to do about 10 more miles all together. Corie and Kevin's e-bikes had to be back by 4:30pm, so we planned to ride down the last minute then Bronco the e-bikes back to the shop in Gulf Shores. Corie and Kevin enjoyed riding along and getting a glimpse into what Dave and Jesse have been doing the last 45 days too. We rode over a couple of bridges that provided great views of the gulf, and we ended in Pensacola, FL.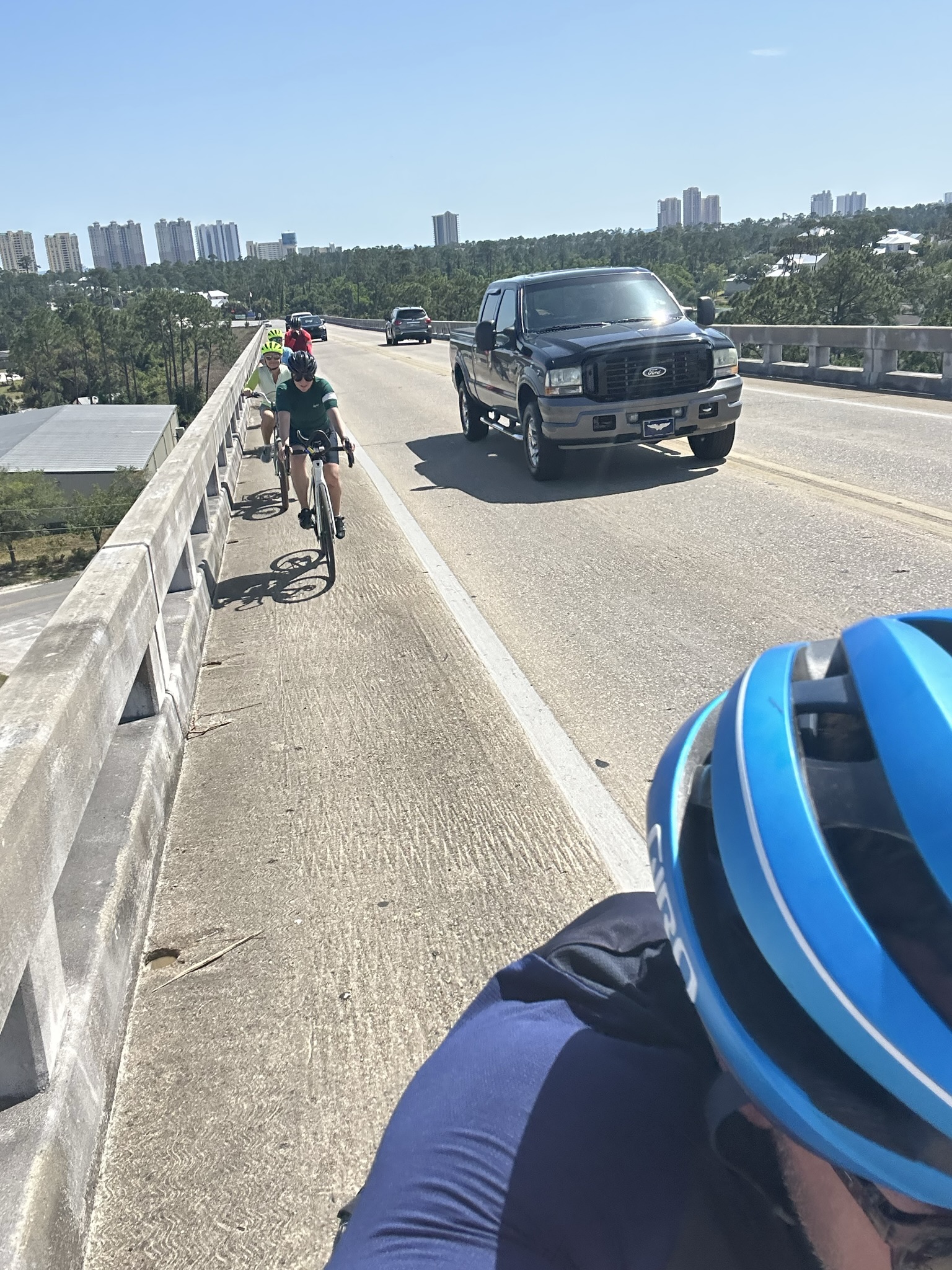 Kevin might have enjoyed his turbo mode a little too much while the rest of us actually pedaled! I think he was treating it more like a Harley Davidson than a bicycle.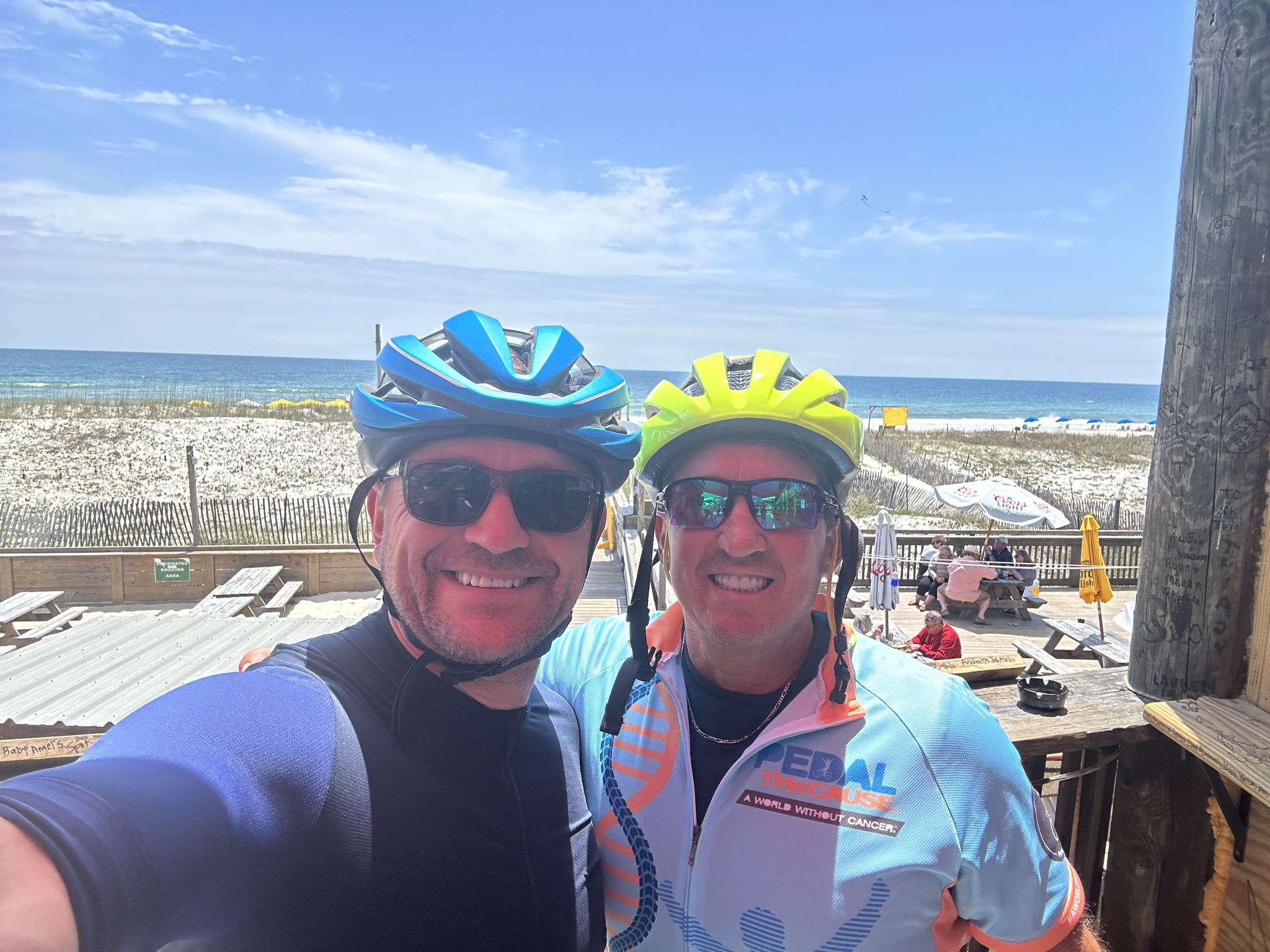 Since the Bronco can only hold 4 bikes, Corie, Kevin, and I threw our bikes on the Bronco to head back to Gulf Shores and get the e-bikes back in time, and Jesse and Dave decided to continue to knock out some miles while waiting for their "Bronco Pickup" (a newly coined phrase on this coast-to-coast adventure). Dave and Jesse headed to Pensacola Beach, FL.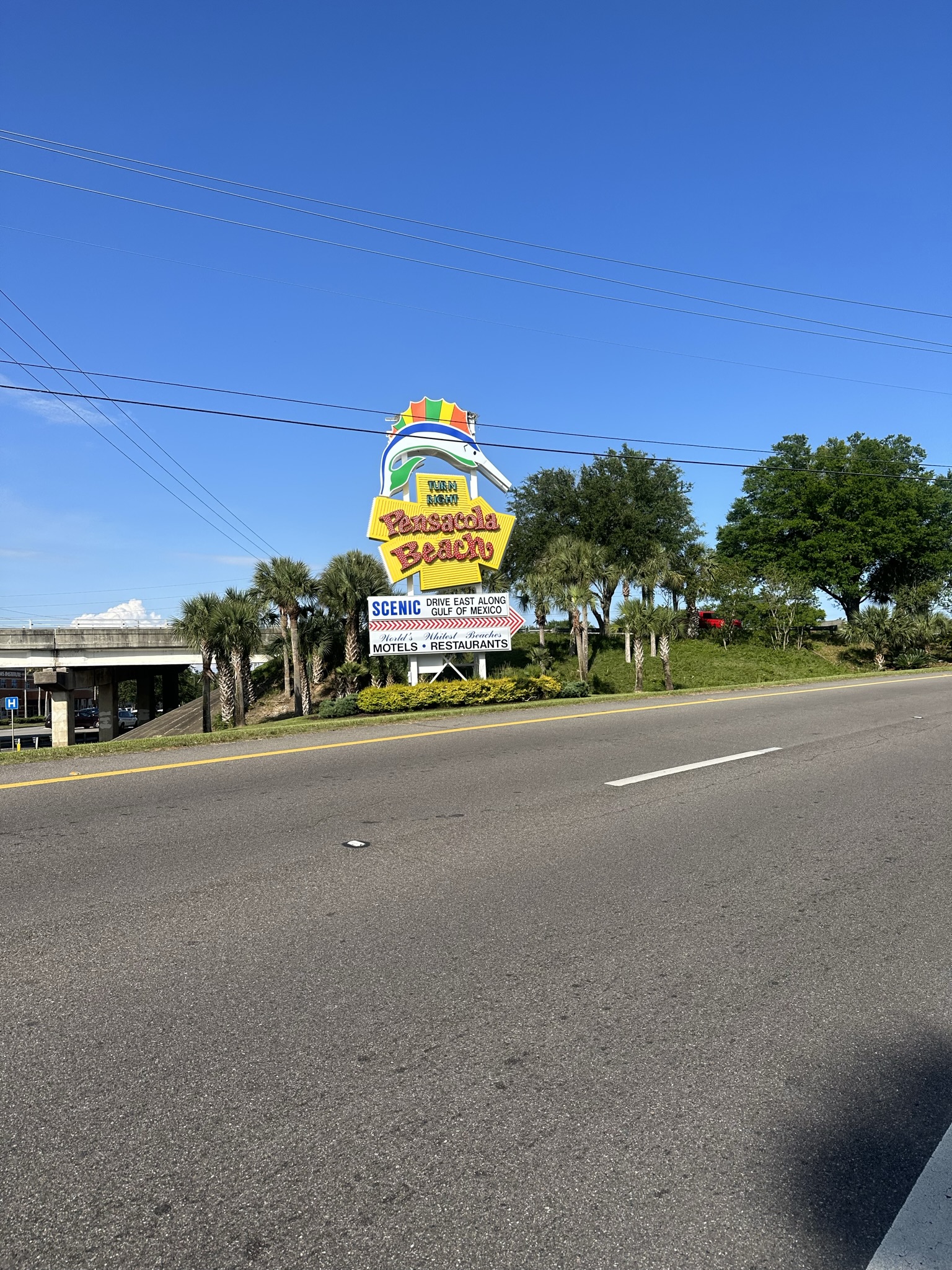 The bridge over to the beach is huge, and it has a dedicated, protected bike lane the entire span. They enjoyed the beautiful views of the gulf coming into Pensacola Beach and closed out their day at a shorter than usual 38 miles.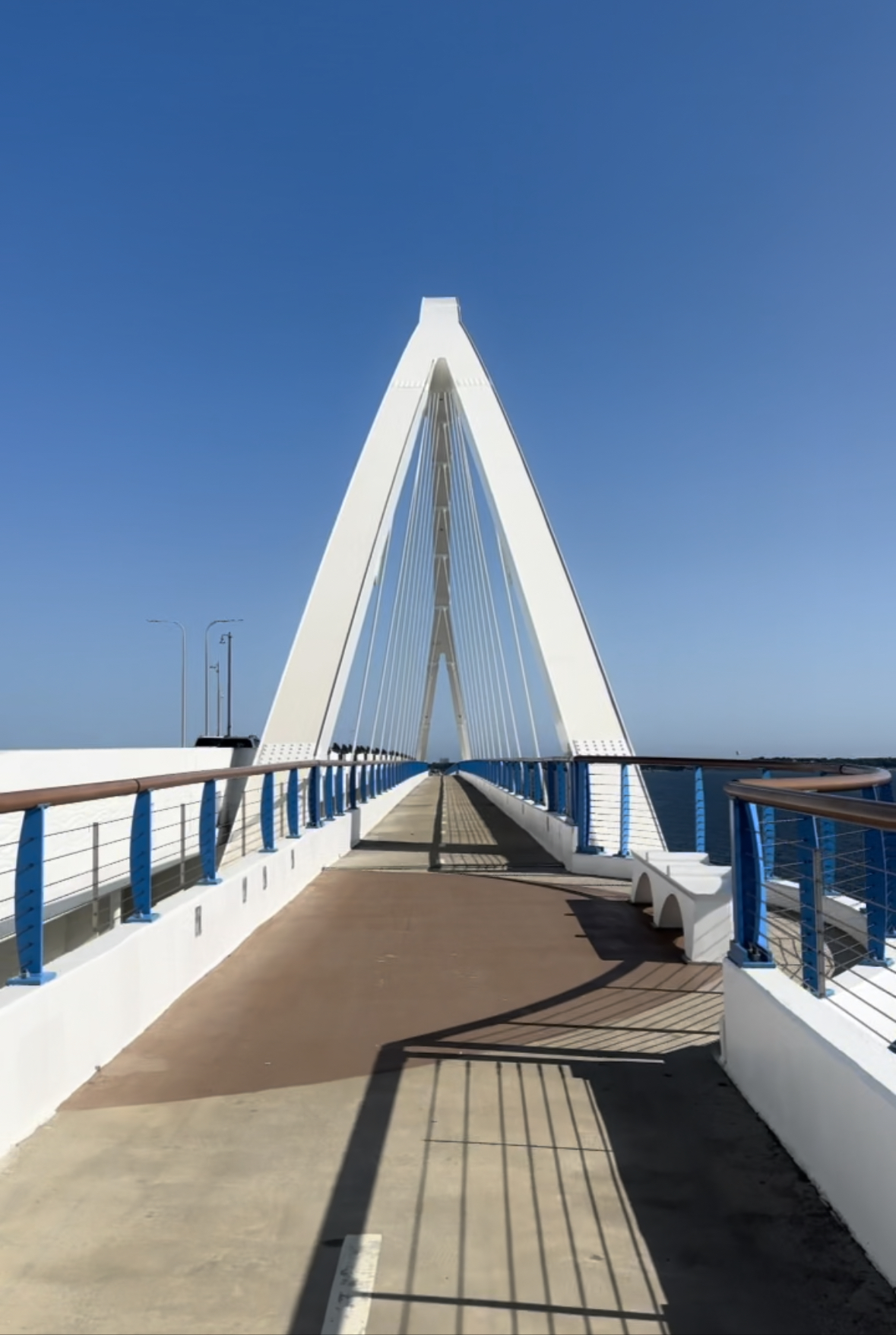 While waiting for the Bronco, they met a few locals on the harbor at The Shaka Bar in Pensacola Beach. The locals were super impressed with their story and Roads to Giving. Then, just as Kevin and I executed the Bronco Pickup and headed back to Gulf Shores with Jesse and Dave, we got a notification that one local already donated to our cause. Like I said yesterday, this is what it's all about: spreading our message one state, one town, one local at a time and inspiring others to follow along and do good for others—whether it's through our cause or someone else's.
Thank you to Jesse and Dave for allowing me to join their adventure riding along for a couple of days. I'm so proud of you two and can't wait to cheer you in at the finish line!