Cycling across the country on the Southern Tier has been an incredible journey, and Day 20 was another unforgettable day. We covered 85.43 miles from Del Rio, TX to Camp Wood, TX, and climbed 2,060 feet (Strava Link). Juan Garcia has officially joined the SAG team. He is doing great and we are thankful to have him!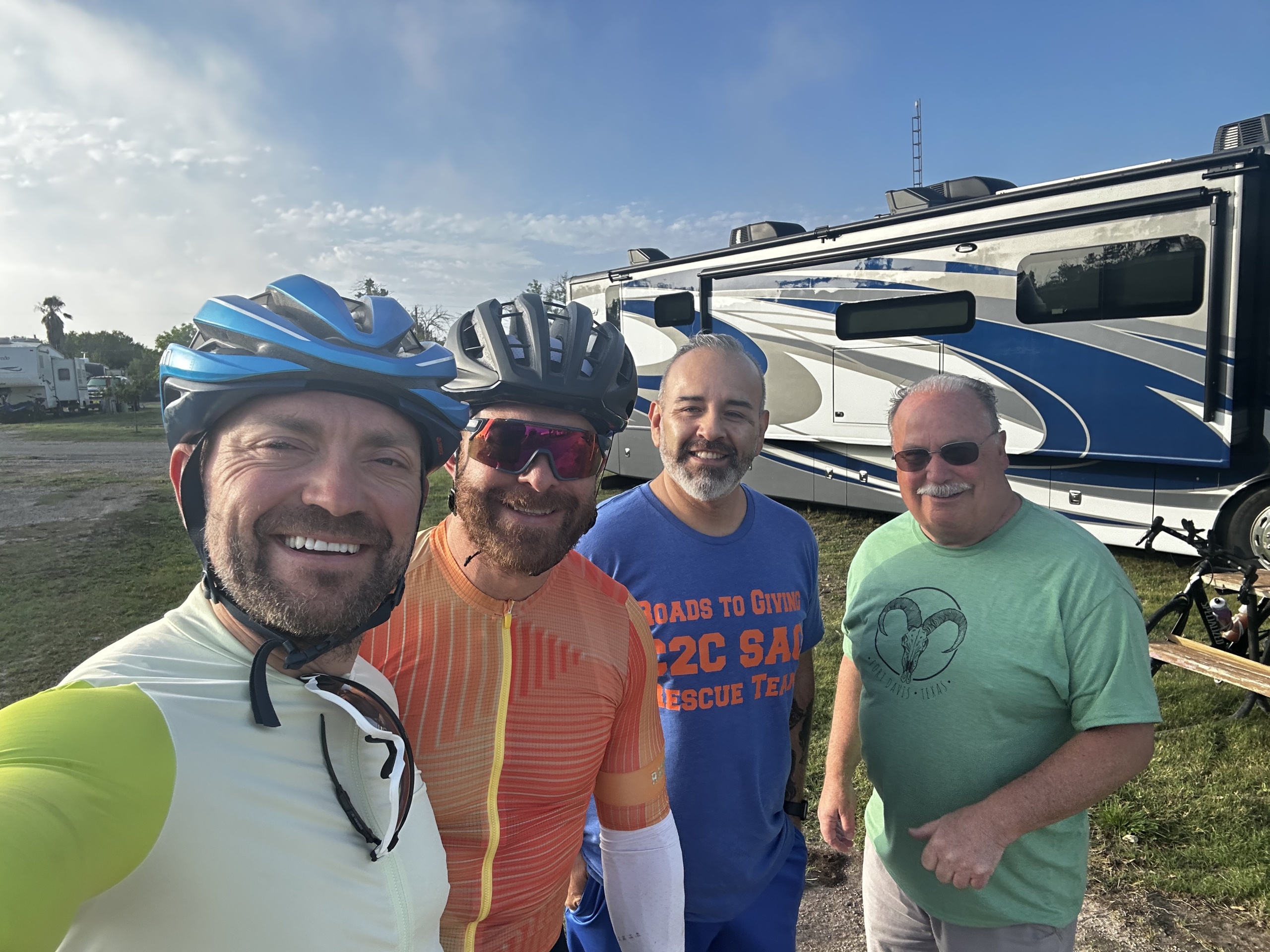 Despite having headwinds for most of the day, the temperatures were warmer, and we both got hot at times. It was a nice change from the cooler weather we had been experiencing. Our halfway point for the day was in Brackettville, TX, where we stopped at Ziggy's Roadside BBQ for lunch. We both got brisket and were blown away by the flavor. We highly recommend stopping here if you're ever passing through Brackettville.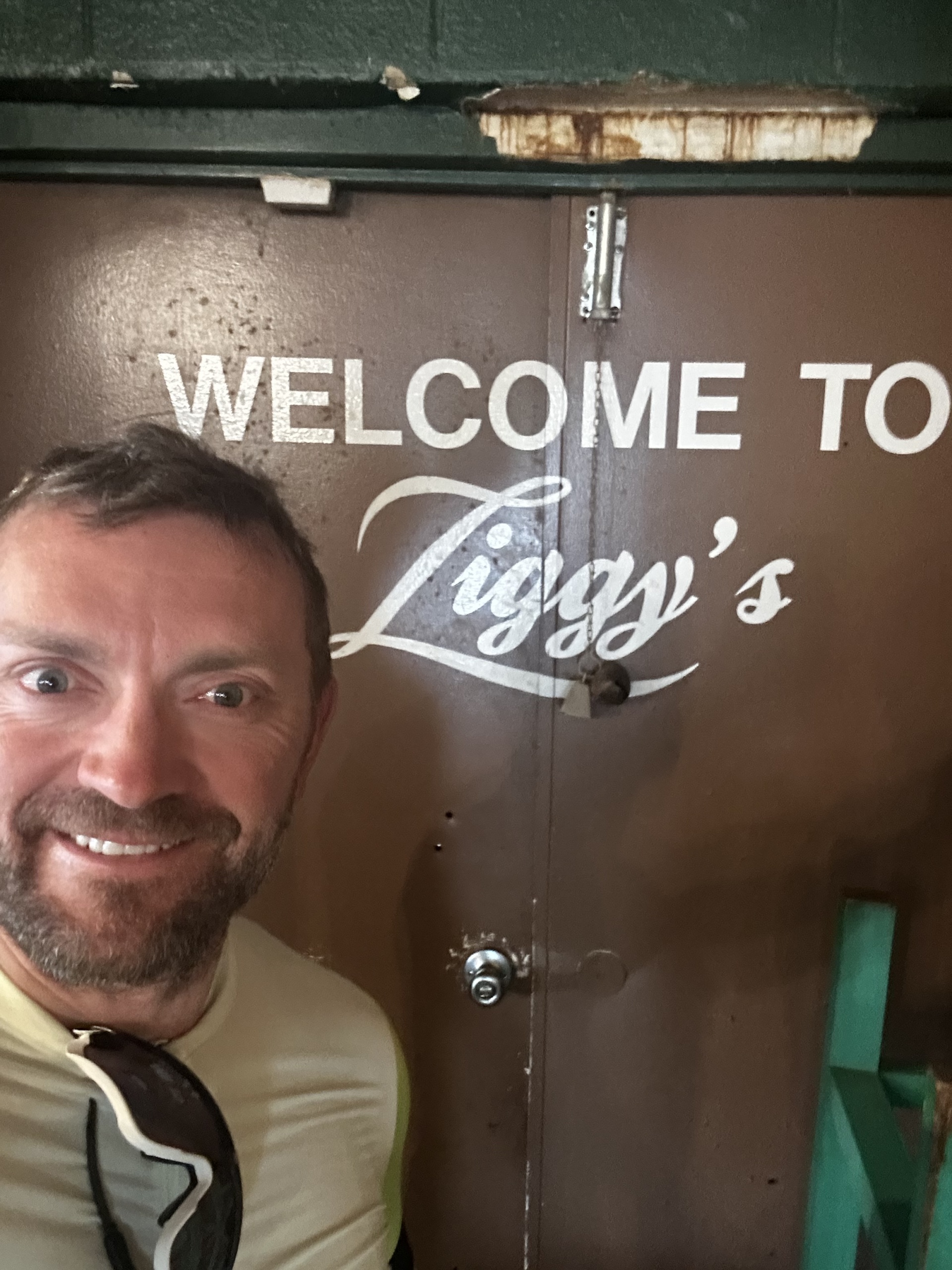 While we were enjoying our lunch, we ran into another cyclist who was also riding the Southern Tier. He was heading towards San Antonio, and we wished him tailwinds and safe travels before continuing our ride. The roads were chip and seal with large aggregate, so they didn't roll smoothly. The constant vibration caused our hands and feet to go numb, but the lack of traffic made the ride certainly less stressful. As we cycled, we started encountering more hills. I found them to be fun, but Dave wasn't as thrilled.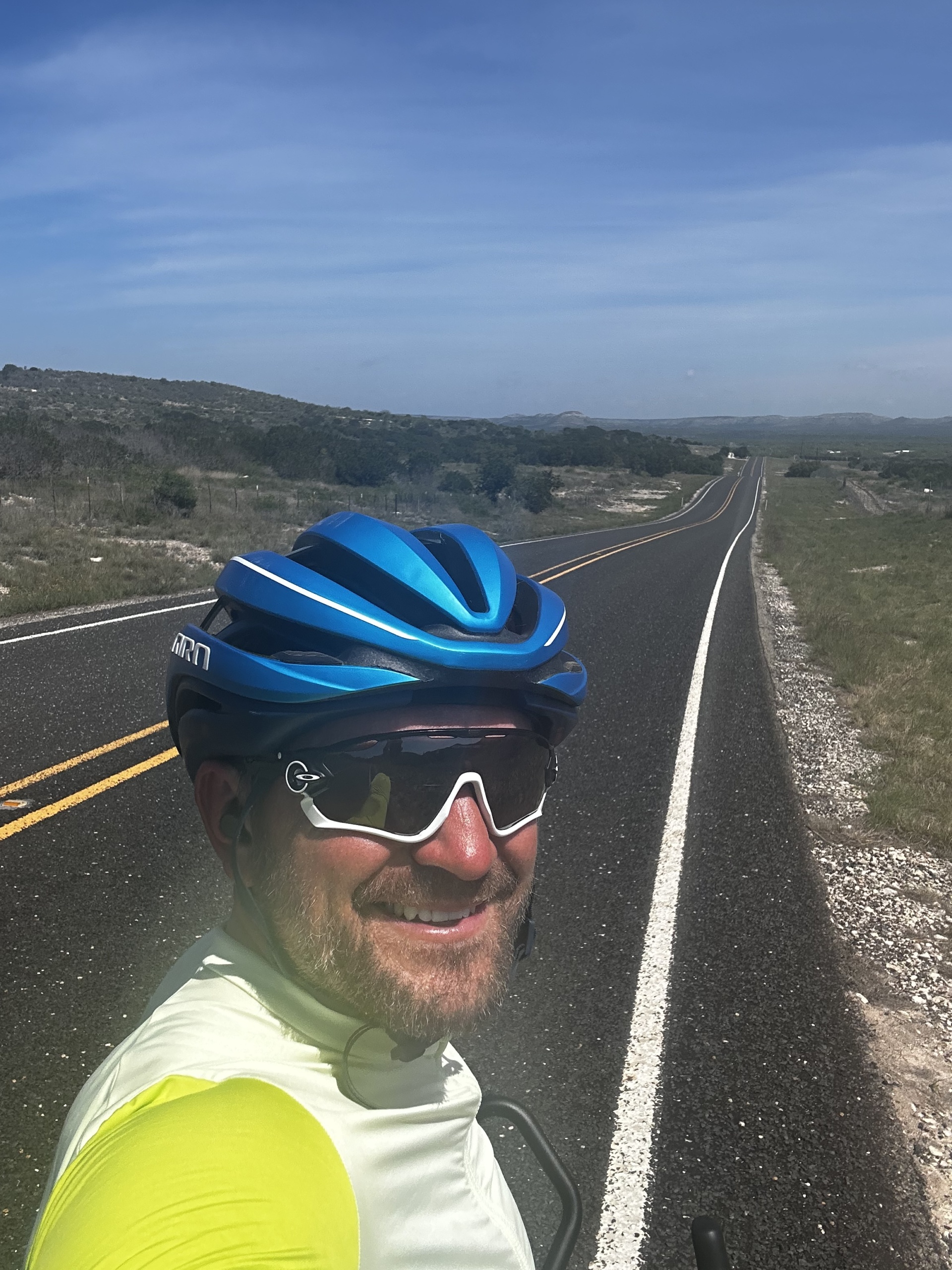 About 15 miles out from Camp Wood, we ran into another cyclist doing the Southern Tier. He was being supported by his wife, who was driving a van ahead of him every 10 to 30 miles.
Finally, we arrived at Camp Wood, and I was able to squeeze in a much-needed haircut and shave at Cuts for Him. The Barber's name is Joshua and he is a great man. He gives free haircuts to kids in the community that are unable to afford them. This aligns perfectly with Roads to Giving's mission to give bikes to kids who can't afford them. I highly recommend him if you are ever in or passing through Camp Wood. It was great to freshen up and feel rejuvenated after a long day on the road.
Overall, Day 20 was a challenging yet rewarding day on the Southern Tier. We met fellow cyclists, enjoyed delicious BBQ, and pushed ourselves to overcome headwinds and hills. We can't wait to see what the rest of the journey has in store for us. But what I can't wait for the most, is making it to Austin to see my family. Only 200+ miles to go.