The coast-to-coast cycling trip is not for the faint of heart. It requires a lot of training, endurance, and mental fortitude. However, those who embark on this adventure are rewarded with breathtaking views, unforgettable experiences, and a great sense of accomplishment.
On day 11 of our coast-to-coast cycling trip, we started in Rodeo, NM, and made our way to Columbus, NM, covering a distance of 89 miles with a moving time of 4:24:41. We encountered 1,926 feet of elevation gain, but the winds were mostly at our backs, allowing us to maintain an average moving pace of 20.1 mph.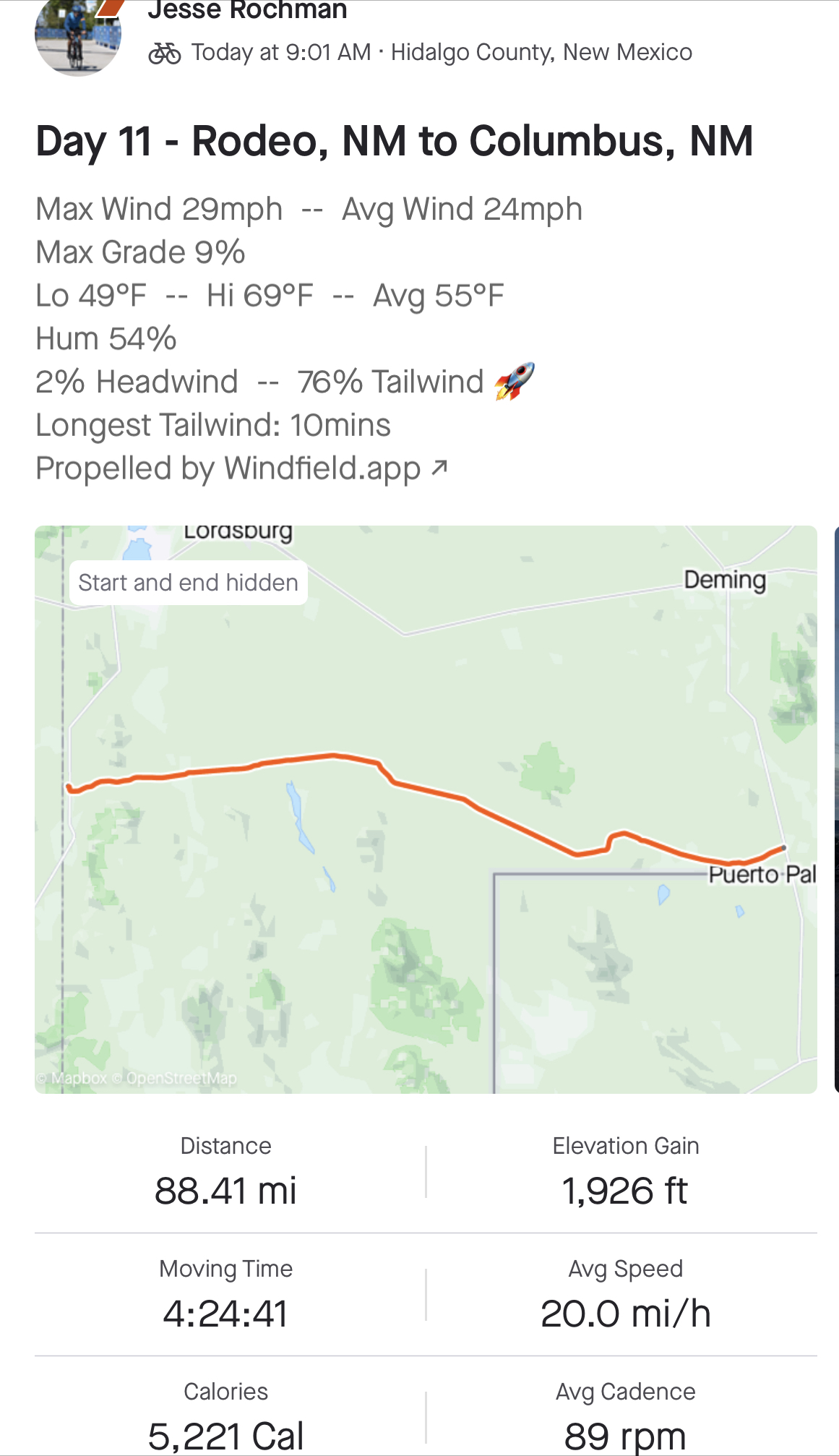 As we rode, we ran across two other cyclists heading the opposite direction, from east to west. They make the third and fourth cyclists we have encountered on the Southern Tier. They mentioned their pace was excruciatingly slow, as our tailwinds were their headwinds. We wished them luck and hoped they had better tailwinds in the future. I have no doubt they will make it to San Diego after all they had cycled through to that point, including the snowstorms in Texas.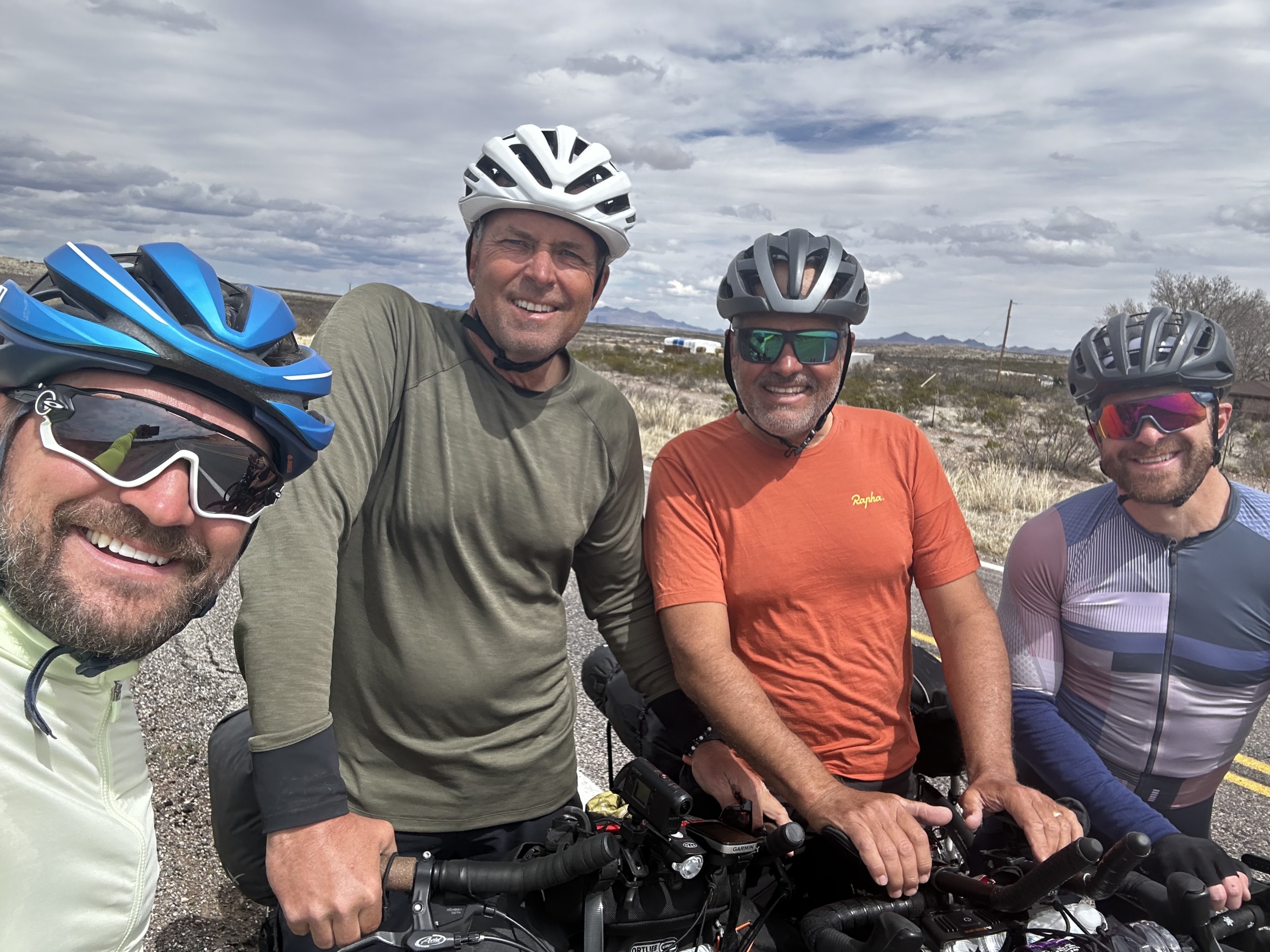 One of the highlights of the day was seeing the Continental Divide, which marks the line where the watersheds of the Pacific and Atlantic oceans meet. It was a humbling experience to think about the vastness of this continent and the incredible journey we were on.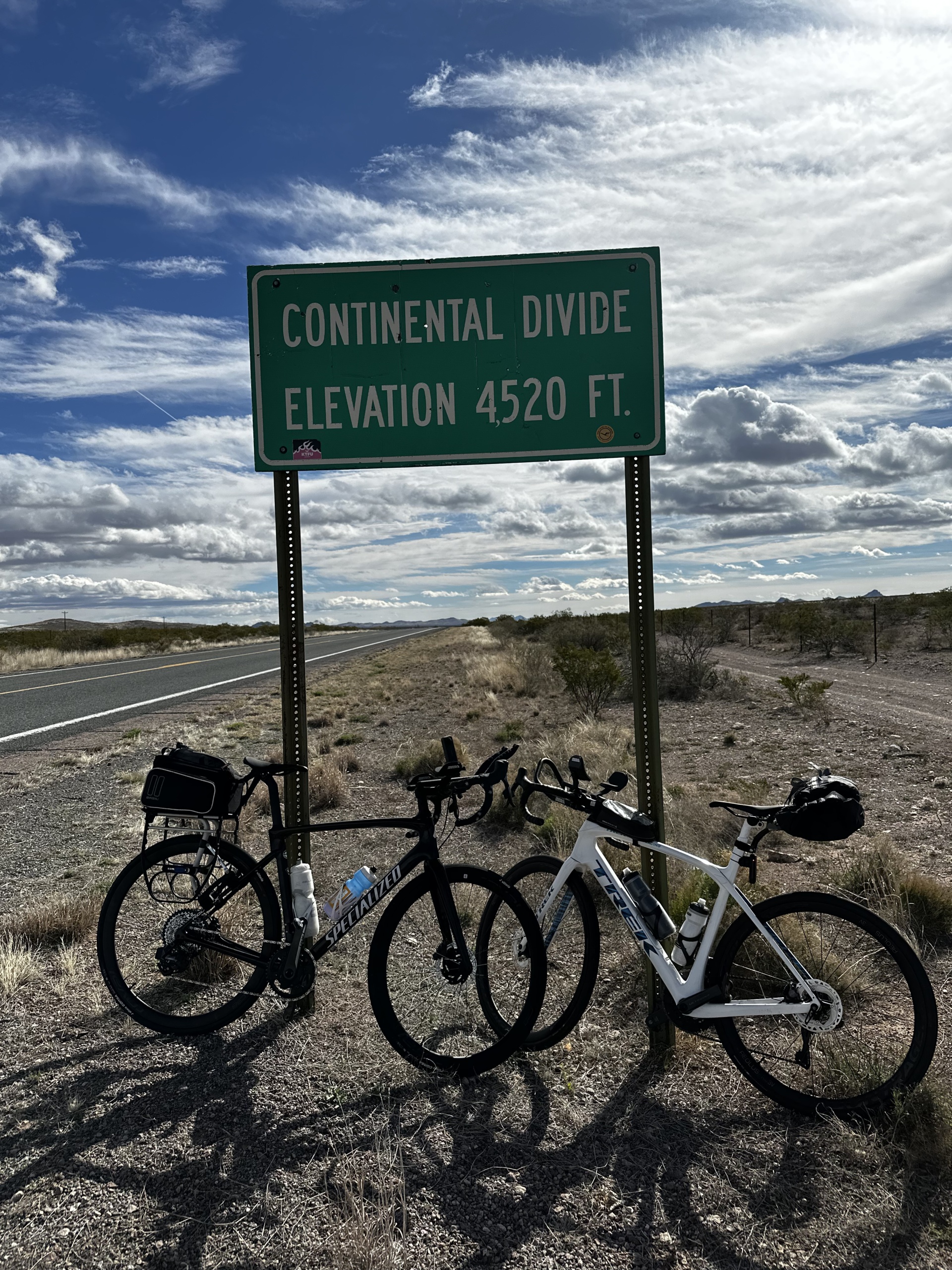 Another significant landmark we passed through was Hachita, NM, a small town with a rich history. The town was once a bustling mining center in the late 1800s, but today it is a quiet, peaceful community. We took a break there and talked to some of the locals, who were welcoming and friendly. We also refueled at the Hachita Food Mart and hopped on the WiFi because we had no cell service–and wouldn't have cell service for the next 20 miles.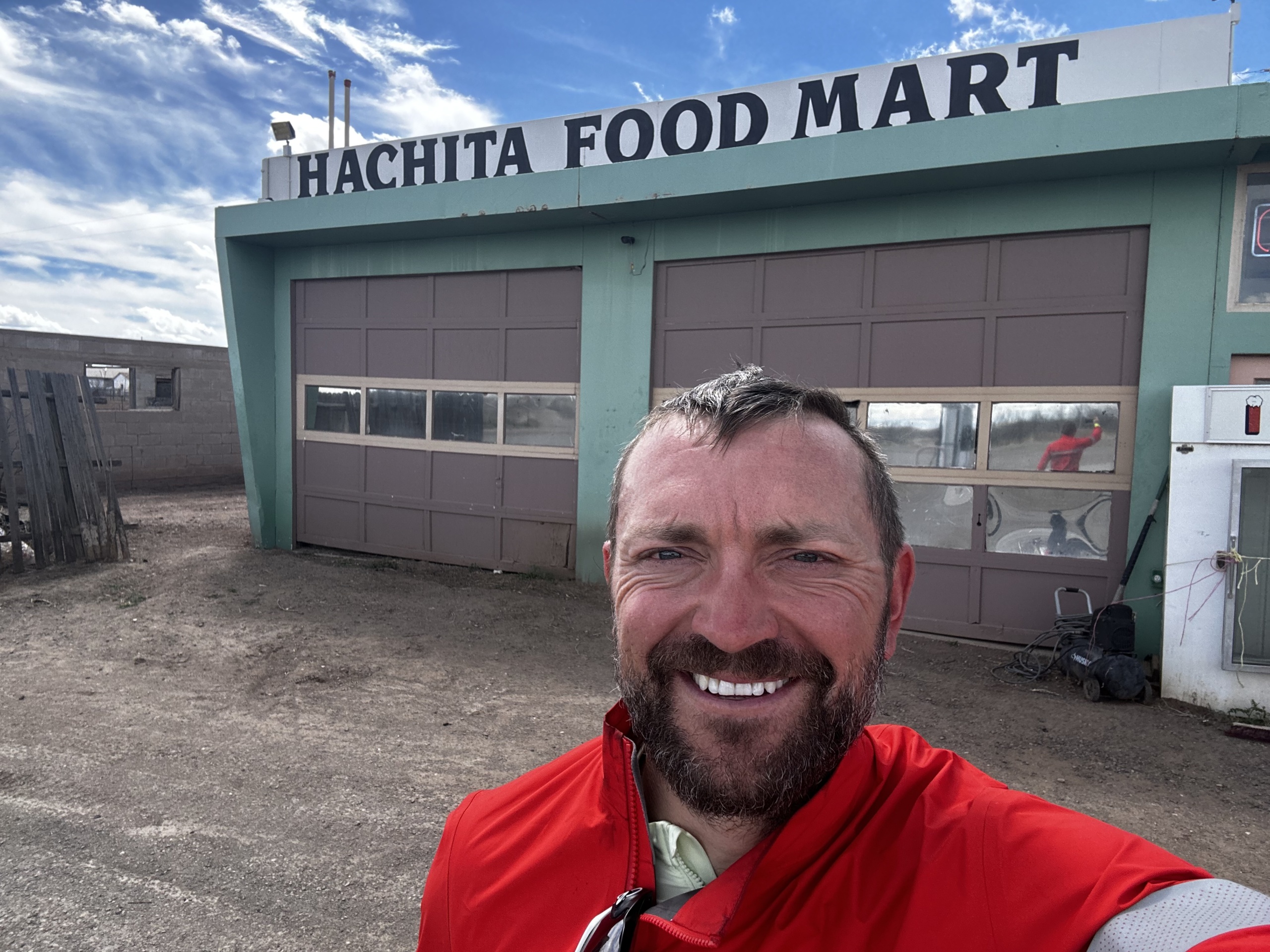 I would have eaten at McDonald's instead, but it was closed: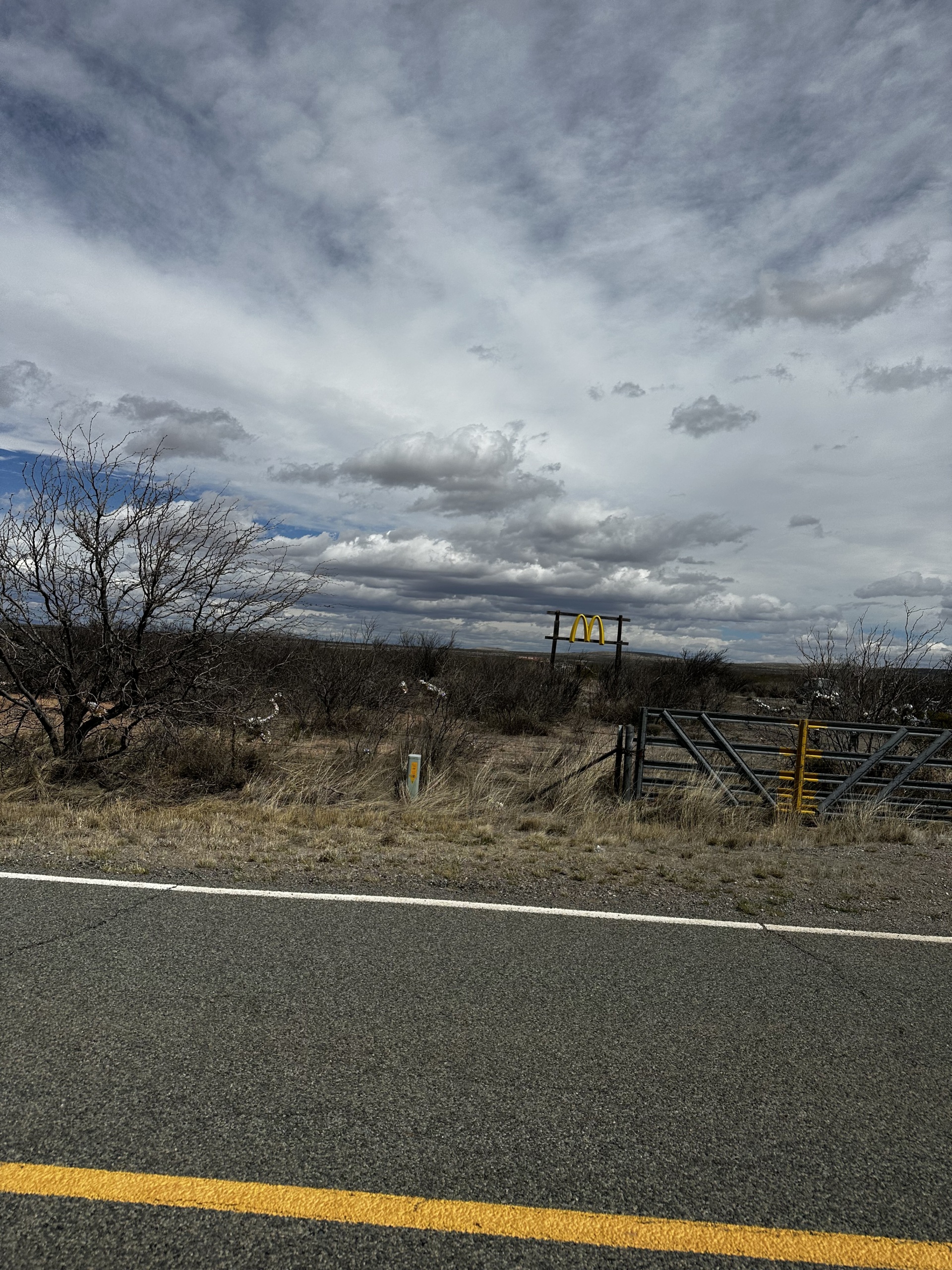 See you again in El Paso, Texas!