Cycling is a popular outdoor activity in California, and there are many scenic routes that cyclists can take to explore the state's natural beauty. One of the most challenging but rewarding routes is from San Diego to Pine Valley, covering a distance of 53 miles and 5,775 feet of elevation gain. This route includes 4 climbs, with one being a grueling 20-mile ascent that gains over 4,000 feet of elevation.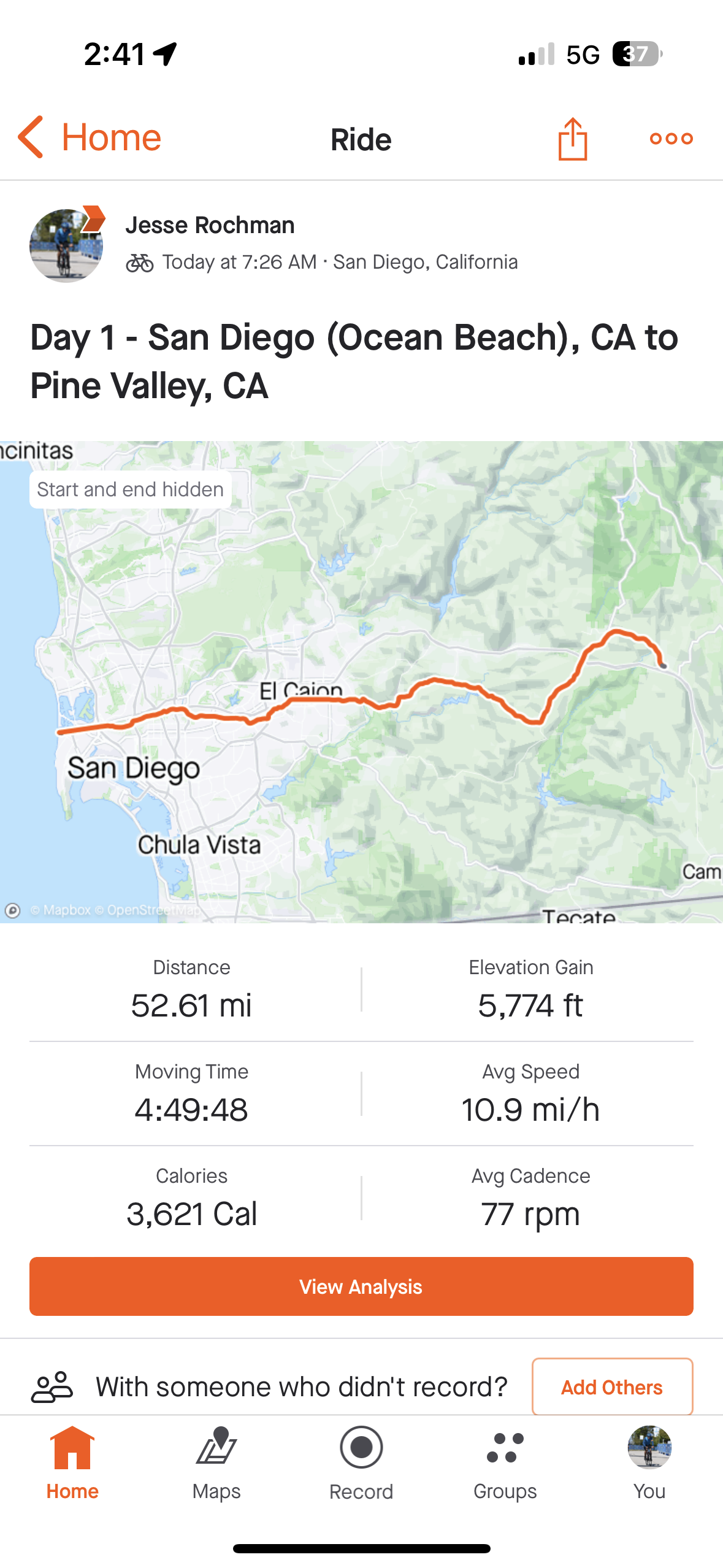 Our adventure began in the early morning hours from Ocean Beach in San Diego. The first few miles were relatively flat, and we were able to maintain a steady pace. However, at mile 13, we encountered our first obstacle: a flat tire. We quickly fixed the tire and continued on our journey, determined to reach Pine Valley.
The next part of the route was the most challenging. We were faced with a 20-mile climb that gained over 4,000 feet of elevation. This climb was long, steep, and demanding. As we ascended, we saw the landscape change dramatically, from the coastal plains to the rugged mountains. The climb was a test of our physical and mental endurance, but we persevered, taking breaks when we needed them and pushing ourselves to keep going.
We arrived in Pine Valley in the early afternoon, exhausted but elated to have completed the journey.
In total, we cycled for 4 hours and 49 minutes, covering a distance of 52.61 miles. Despite the flat tire and challenging climbs, the journey was an unforgettable experience. Cycling from San Diego to Pine Valley is a test of endurance, but it also offers an opportunity to see some of California's most beautiful scenery.
The adventure continues!